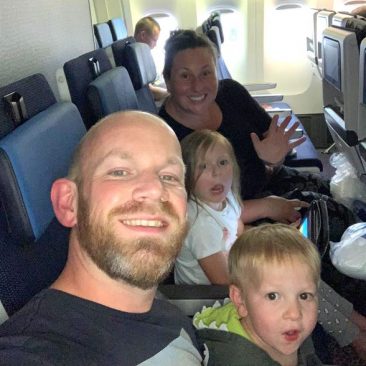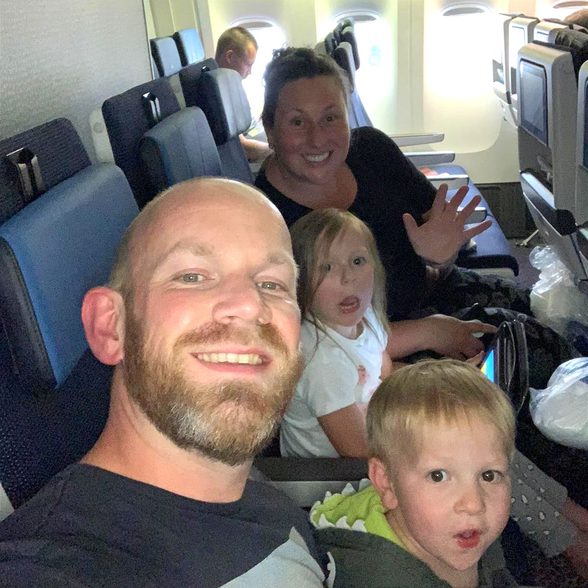 I am with you always, even to the end of the age. Amen.
( Matthew 28:20)
Blessing upon blessing
With the above last sentence of the Great Commission, our Dutch sending church (VEG Zaandam) blessed us on July 25th. Our trust is in God, and in obedience to His commandment to "go and make disciples and baptizing them in the name of the Father, and of the Son, and of the Holy Ghost, and teaching them things which he hath commanded us" (paraphrase of Matthew 28:19), we know that He goes with us, even for us. We are grateful for this beautiful sending service, the pleasant fellowship lunch and the many cards, gifts and wishes. What a blessing to be so richly surrounded by brothers and sisters in Christ and to be able to carry out this work together in Thailand for our Lord.
A week later, we flew to Singapore to OMF's International office. It was Judah's first time on a plane, Hannah was just 1 when we went on a vision trip, but they did a great job on this 12 hour flight. Would you please pray that this will also be the case next Saturday when we fly from here to Bangkok? That the kids may have another positive experience again and that our luggage will be there when we arrive?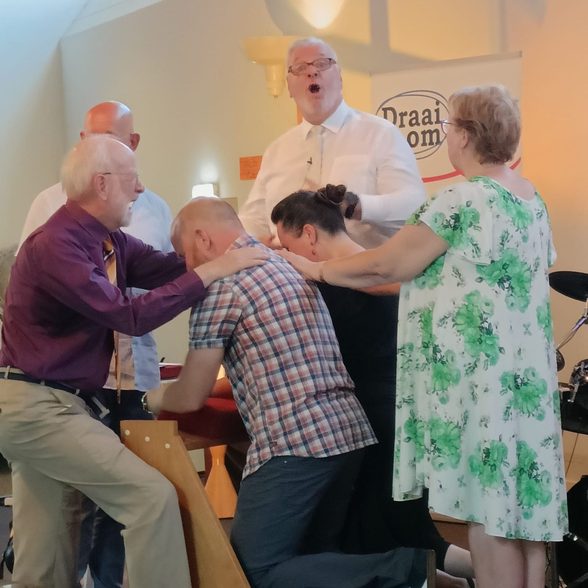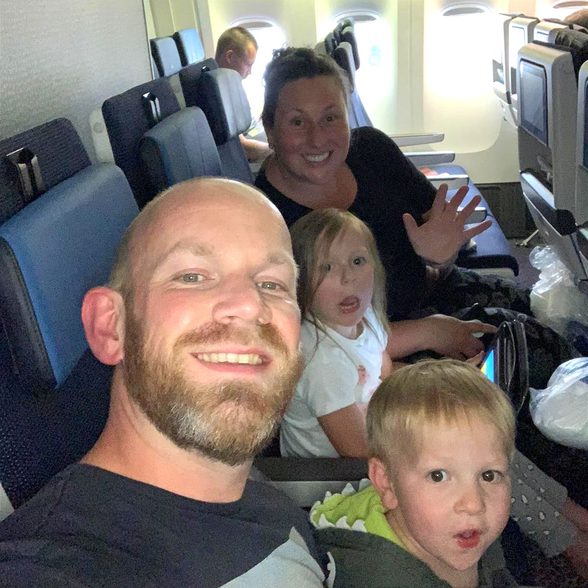 Were you not going to Thailand?
Every missionary who starts OMF starts with the Orientation Course in Singapore. It is very nice to have this in-between period before we arrrive in Thailand, and even though we have a busy schedule, we try to enjoy this clean multicultural western feeling city in South East Asia. It is hot and humid here, with lots of thunderstorms and rain, resulting in beautiful nature. We share a house here with 22 other new missionaries and 8 children from the Netherlands, USA, Canana, Japan, Indonesia, Singapore, England and Hong Kong. They, like us, leave for their mission in South East Asia in a few days. The OMF International office is also located onsite. Another 30 people from many different countries work here.
Orientation what?
But what are we doing here every day? There is a study program every day from Monday to Friday from 8.30 am to 4.20 pm. We start the first hour of the day together with the entire staff. An hour of testimony, praise and prayer for missionary work in the various countries of East Asia. It is special to hear all these testimonies of how God calls people to do His work. People also go to work in creatively accessible countries, i.e. they do not go there as missionaries, but with another official task. Evangelism is not allowed in those countries. That's why we won't show many pictures of our time here.
Topics covered included health, stress, integral mission, the spirit world, working in an intercultural team, OMF, Daniel training (which we will talk about in the next newsletter), and much more. It is special to learn about this with each other, to talk and exchange ideas. We learned a lot, not least about OMF International. It has been a good start and we are looking forward to leaving for Thailand on Saturday. There we will drive from Bangkok on Monday to Lopburi, where the language and culture school of OMF is located and where we will live for the first year. We are of course curious about all the new things and people that will come our way in the coming period.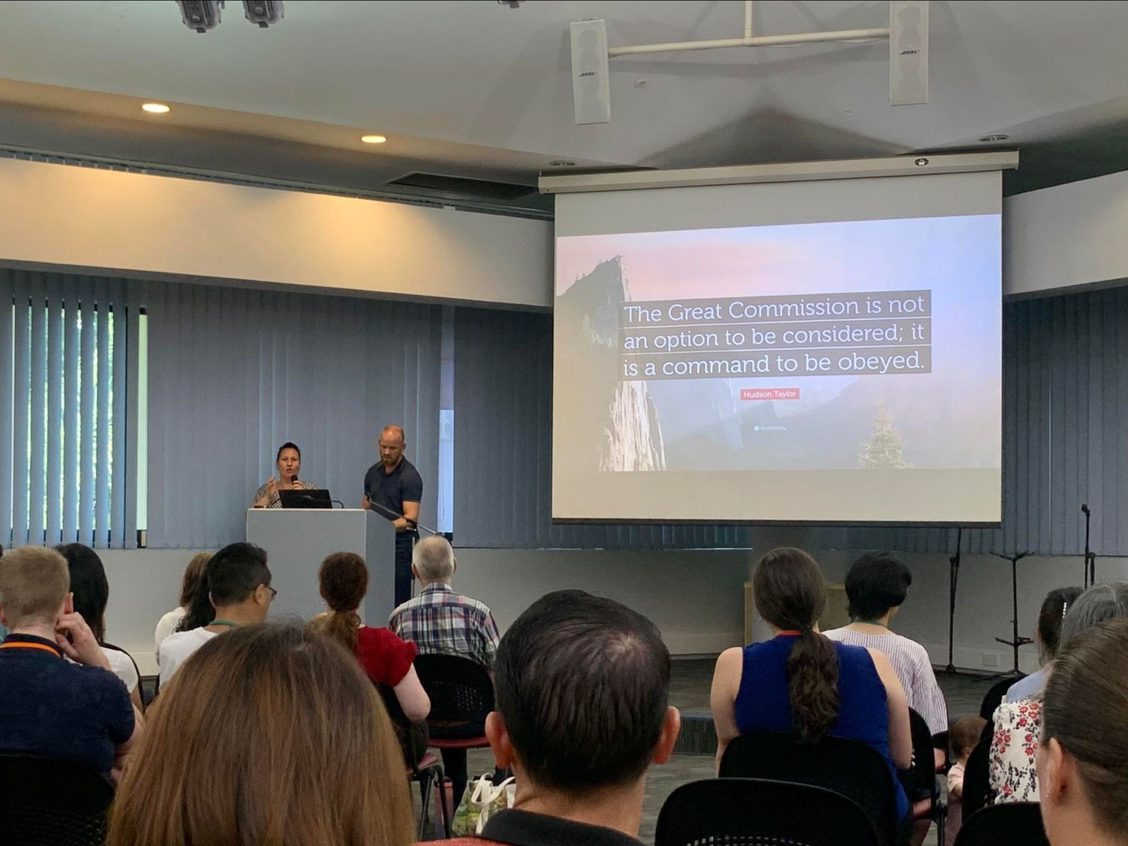 Blessings on the move
We feel so blessed that God has provided old and new friends to (re)connect with. For example, there is a Dutch family with whom we spend a lot of time. They have 4 children, a girl about Hannah's age and a boy about Judah's age. This way, after their own program (during our lessons), the children also have Dutch friends to play with. We also had an encouraging meeting with a pastor from a supporting church from Belgium who was visiting family in Singapore.
But God also blesses us with a new couple from Singapore who will also go to Lopburi. Last Sunday we were able to go with them to the Thai Santiphap church here, to receive their blessings and prayers together with all their missionaries for Thailand. Just as they were moved by our willingness to go to their home country, we were touched by their hospitality and encouragement.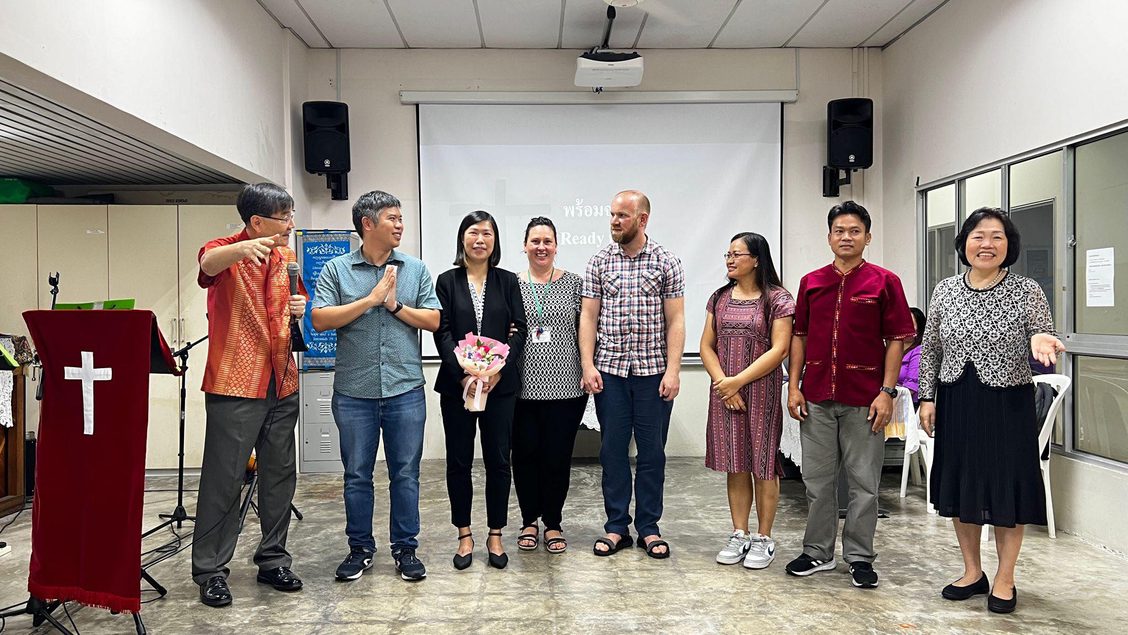 Double Trouble
Saying goodbye to school, in church and in the neighborhood's friends and teachers was hard. It's amazing how they were able to develop good friendships in such a short time. Good to see how God knew they also needed this and provided it: in the Netherlands, in Singapore; and hopefully soon in Thailand as well. Would you please pray for this as well?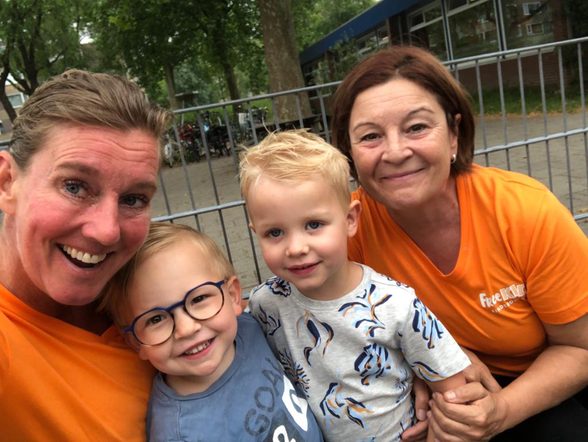 Even though it is a lot to process for their little brain, they fully enjoy the children's program (Kidzone) here and play with their friends. And so wonderfully surrounded by new friends, Hannah also celebrated her fifth birthday. She was truly spoiled!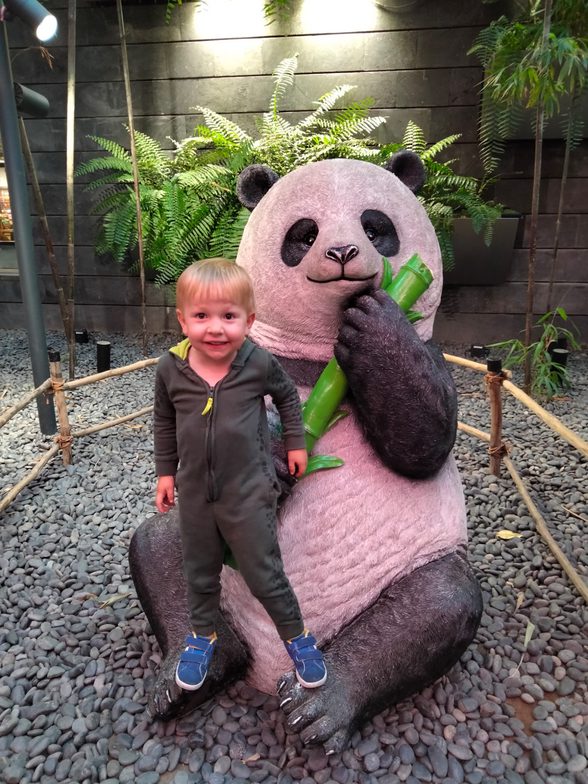 Prayer and praise
We praise the Lord
For the beautiful service in VEG Zaandam.
For a good arrival in Singapore.
For getting to know God and His work through OMF and its employees better during the OC.
For the good health of our family.
For old and new friendships. Would you please pray with us?
For a successful visa application and approval. We start with a tourist visa and it seems that Jesse's visa can be collected in August. After that we can apply for the dependency visa of Katrien and the children.
For a new chairman (NL) and practical helpers (BE) for the home support team. For more individual partners and churches who want to go on a journey with us so that we can achieve 100% budget coverage. We are currently starting with a tangible shortage (montly shortage: 420 euro).
For a smooth handling of (practical) matters when moving to Thailand and settling in our new house in Lopburi. May we also be witnesses of our great God during the first year of language and culture study.
For time with God and each other in our family, and for our marriage in this demanding time.
We are so grateful for your support!
Hartelijk dank! Jesse and Katrien Hannah and Judah