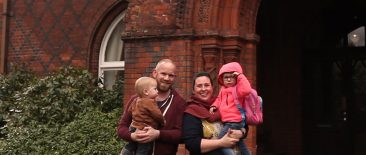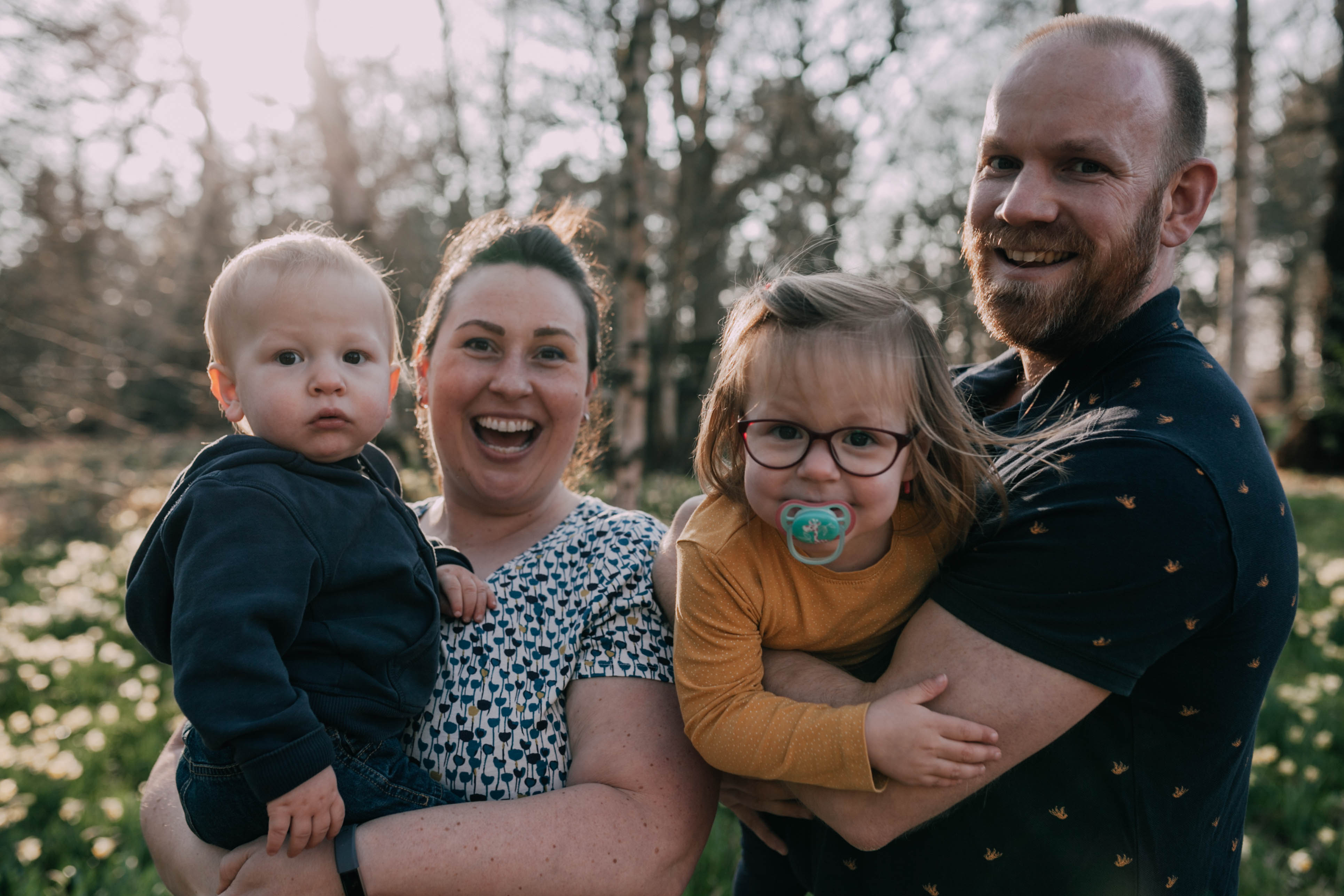 "But we all,
with open face beholding as in a glass the glory of the Lord,
are changed into the same image from glory to glory,
even as by the Spirit of the Lord."
(2 Cor. 3:18)
Covid community life
Life at ANCC can be interesting in these times. Of course, Covid measurements have been taken: lessons are all online and we get Covid tests twice a week. But luckily the kids can still go to the childminder so we can focus on our studies. Community life looks very different at this stage where we cannot meet with other people except to go for our daily walk. It even seems our cooks got bored: We were surprised by their (very respectful to all different cultures) question whether we would prefer a fluffy bunny or nicely prepared rabbit stew? What would you choose?
Relationship building
We learn to see this season of less contact with fellow students as a great opportunity to connect more with God because He wants a relationship with us. It teaches us not to lose hope or fall into despair but to lament, which is a returning theme at ANCC that will be very helpful on the Thai field.
We can respond to our hardships and react to the things going on around us. Jesus experienced many emotions while here on earth and we are allowed to as well. With our eyes fixed on the hope that comes from God alone, we won't fall into despair. We can feel emotions in safety – in the safety of Him – by lamenting by turning to God, bringing our complaint, asking boldly, and choosing to trust.
Romans 15:13: "May the God of hope fill you with all joy and peace as you trust in him, so that you may overflow with hope by the power of the Holy Spirit."
Of course we have also finished our courses this term, have a look:
Jesse
Pastoral Care & Spiritual Formation
Pastoral care enhances the ability to provide appropriate pastoral support to others in our own and other cultural contexts, through an understanding of the dynamics of specific personal and relational problems and by developing relevant pastoral skills. It includes an exploration of the development of pastoral care, the character, attitude and skills required of a pastoral carer and the appropriate use of Scripture, prayer and the gifts of Spirit in pastoral care situations.
The goal of spiritual formation is to develop an understanding of the processes of spiritual formation from a broad Christian perspective and seeks to help students to nurture their own personal and spiritual development to greater effect and to develop a range of practical skills for use in different cultural contexts.
Missiological Anthropology
Anthropology is one of the three foundations of Missiology. It gives insights into unfamiliar contexts and tools for exploring unfamiliar ways of life. The course looks at different types of societies ranging from traditional to modern cities. The emphasis is on looking at the social processes that are affecting people around the world.
Theology of mission
This course aims to deepen the study of world mission in today's contexts. It gives a mainly theoretical basis to such study. It also examines various approaches to Christian mission and their impact on evangelism, discipleship and community ministries.
Katrien
Intercultural Evangelism and Apologetics
This course teaches about what apologetics is, what it involves, its impact on contemporary culture in evangelism and the future of evangelism and apologetics in Christian mission. It engages with science, relates to other religions and negotiates with the post-modern context.
Vulnerability and Resilience
The purpose of this course is to equip us to work in a holistic way with identified target groups of the poor and vulnerable and in contexts of vulnerability (disasters and conflict) to build long term capacity and resilience.
Suffering and Persecution
The focus is on understanding and applying knowledge with practical skills to build resilience in volatile contexts including situations of war, complex disasters and increasing hostility to the Church through persecution and oppression. This is combined with learning to nurture our own personal and spiritual formation effectively within such contexts.
Advanced Mission Studies
For this course I needed to write a specialist research paper about one of the world's religions. It became "A critical analysis of the vision of Pope Francis on evangelism and its challenge for the laity on reaching the poor in the Roman Catholic Church".
Easter break
Yes! We worked hard and now it is time to… work hard!! We will take two weeks of from school work to spend quality time as a family and the other weeks, we will focus on school work for term 3. But we would love to catch up and share more about our vision to Thailand with you. Please let us know if we can make an appointment for that. We are grateful for every opportunity and will gladly make time for you.
Exciting news
We are also in the process of making a presentation video for churches since most churches aren't open yet and our travel options are quite limited. It is a great chance for your church to start the conversation about cross-cultural mission and share about the road God is taking us on to reach the unreached in Thailand. If you think this is something your church, youth group, women's or men's social club or other ministry could benefit from, please get in touch! We love to connect and share how God is working in our lives.
How can you partner with us?
"Having then gifts differing according to the grace that is given to us, let us use them in proportion to our faith." (Romans 12:6)

Missions is not about the missionary but God centered and has the purpose to expand God's Kingdom. The Home Support Team (HST), the missionaries, our OMF mission board, our sending church VEG Zaandam and a lot of other people work hand in hand to make this happen. Together we serve to make Jesus Christ known and build the Kingdom of God. Every part, every Christian has his or her unique contribution toward that goal. You are part of that. Eventually this will result in complete adoration, to God be the glory!
Join our Home Support Team
Our Home Support Team is almost complete! Please ask God if He expects you to serve and worship Him by helping as a Fundraiser.
The fundraiser represents the team and coordinates the PR and fundraising tasks within the team. He/she looks for opportunities to share about our work and provides the right information for publication.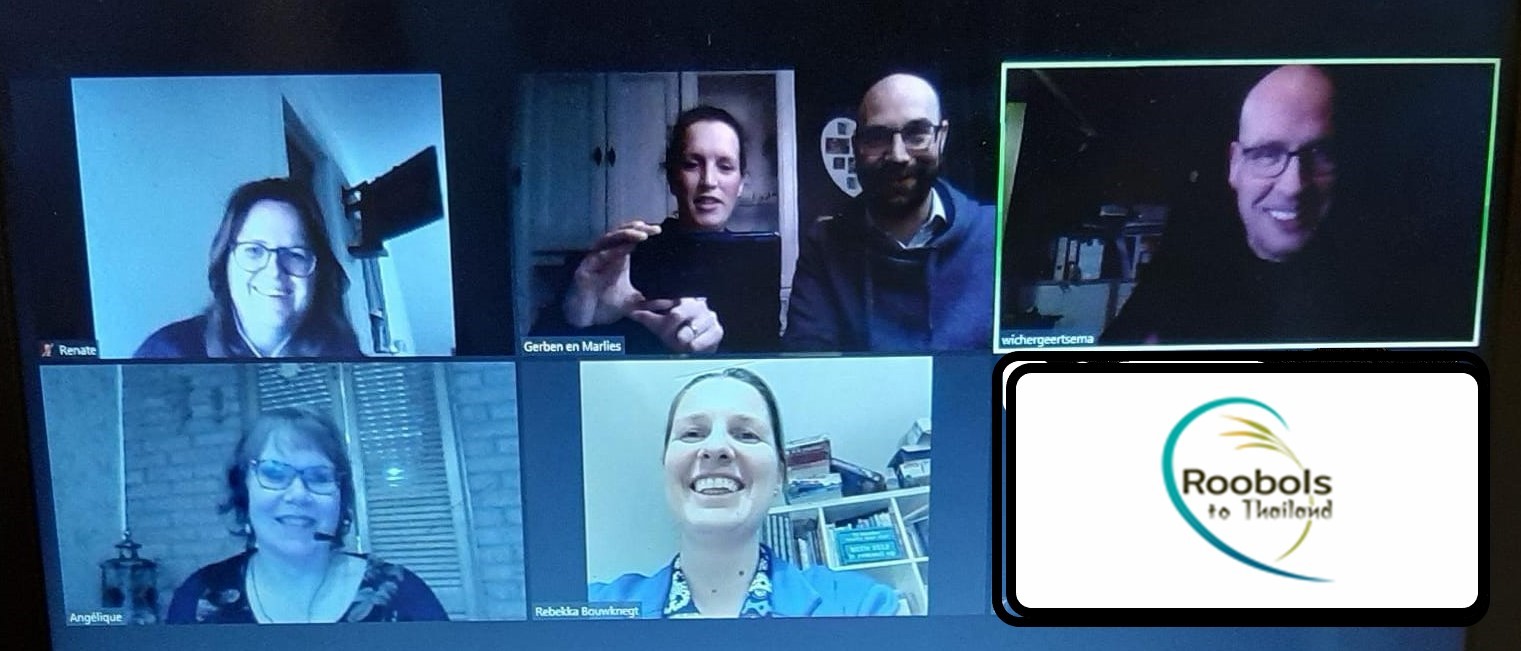 Be the cheerful giver
For the next school year, we don't know yet if we will receive funding for childcare so that will change our budget drastically. It means we need 64 000 euro to complete our studies and living expenses at the college (which is cheaper than living in the Netherlands at this stage).

God knows what we need; and He is able! Our trust is in Him. We therefore want to encourage and invite you to join us in this journey. We are so grateful to have received about 30% of funds for year 1 at All Nations. This includes tuition and living costs. Please pray about contributing to our needs for the rest of this schoolyear.

(2 Corinthians 9:7-8)
]necessity; for God loves a cheerful giver. And God is able to make all grace abound toward you, that you, always having all sufficiency in all things, may have an abundance for every good work." a"So let each one give as he purposes in his heart, not grudgingly or of [If you feel called to worship and serve God this way, you can transfer a single one-off or monthly contribution by transferring:
– To OMF BE (for Belgian sponsors):
BE70 2350 3056 6025 (BIC: GEBA BE BB)
– To OMF NL (for Dutch and other non-Belgian sponsors):
NL53 ABNA 0513 3911 18 (BIC: ABNANL2A)
Description: "Gift to OMF for the work with the Roobol family ".

You can always download the commitment card from our website.
Pray along The Way
We thank the Lord
For the friends we are making on campus and the support we feel from friends and family at home.
For the joy of Zoom-classes and being able to complete our classes.
For the perspective within the Covid approach in the UK. There is a step-by-step plan that does not allow us to go to the Netherlands at Easter. They hope that it will work out before the summer holidays, but we are advised not to plan our trip, especially since we do not know if we would be able to return in September. But the school is looking at ways to soften the rules on campus so that we may be able to see more people soon.
Please pray with us
For a new fundraiser for our HST and enough funds to complete our studies at ANCC.
For our lesson-free weeks during the Easter holidays: that we can really relax and have a good time with the children and be productive as well.
For a good new term at school.
We are so grateful that you are partnering with us prayerfully and financially!