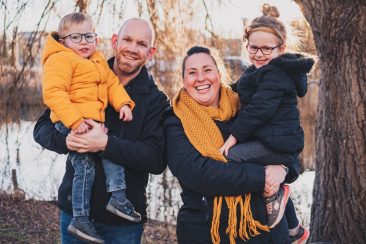 "God will make a way. Where there seems to be no way. He works in ways we cannot see. He will make a way for me. He will be my guide. Hold me closely to His side. With love and strength for each new day. He will make a way, He will make a way . ( God will make a way, Don Moen )
Godly ways
If you already saw us in church to share about our plans to serve the Lord in Thailand, or during another connect moment, you know that the Bible verses below are the driving force for our mission in Thailand. The verses summarize the essence of our calling: We want to praise and glorify the Lord and hope that everyone in the world may accept Jesus as their Savior, to start that relationship with Him, so that everyone will sing to Him. That is exaclty why we want to tell about Him, to people who have little or no chance to hear the gospel. Because the Lord is so great, and worthy to be praised, we want to do this to His glory so that our ministry in Thailand may reflect our singing to Him:
"Sing to the Lord, all the earth; Proclaim the good news of His salvation from day to day. Declare His glory among the nations, His wonders among all peoples.
For the Lord
is
great and greatly to be praised; He
is
also to be feared above all gods.
(1 Chronicles 16:23-25)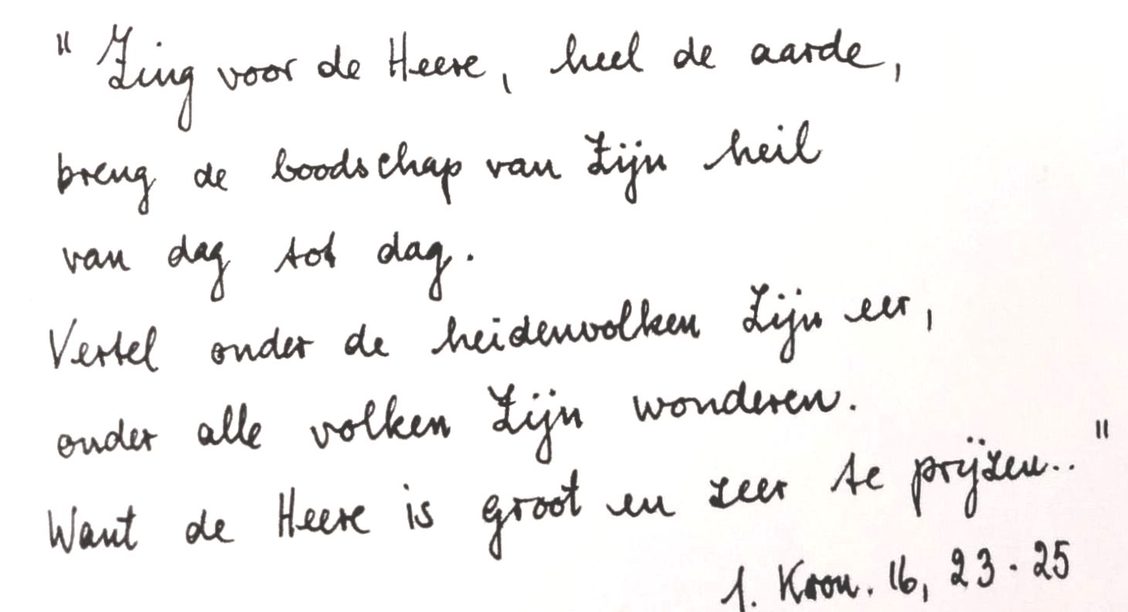 He will lead the way
When we visited the church VEG Zwijnaarde (BE) in November 2022, we were surprised to find these beautiful verses from the church council on the inside of the card they gave us. For years the prayer request for a co-sending church in Belgium had been in our prayer letters. We just dropped that request a few months ago… we had given up hope that is would still happen. But this little grand gesture gave us the courage to ask the church anyway: Would you please prayerfully consider becoming our co-sending church?
Last month the church gave us a positive answer to that question! What a blessing! What an amazing feeling to have a home church in Belgium as well, with people who pray for us, care for us and where we can feel at home when we are in Flanders.
On the front of the card was the picture (below left) of a jetty, a solid road to the unknown land. It reminded us of the photo (bottom right) we took ourselves in Thailand after our calling. Only this time God had revealed His firm path on it. We may walk His path, and He is always with us!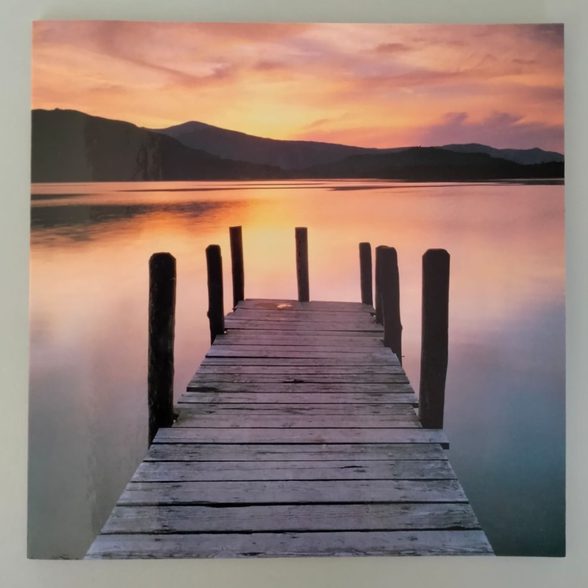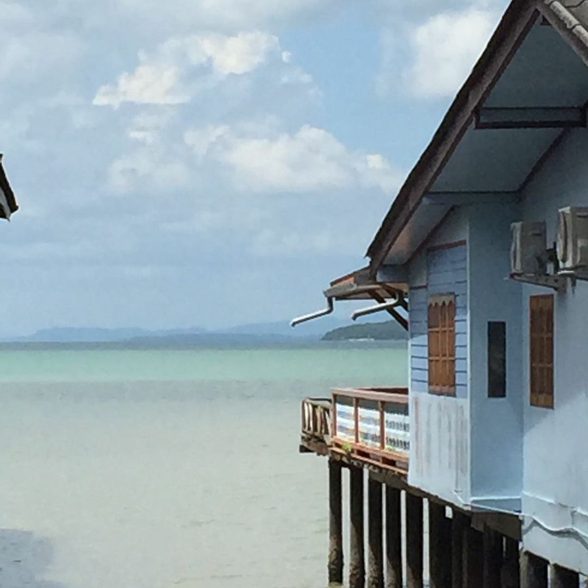 And now you think, that's where the story ends… But our boldness to write to this church to tell about our plans was because Katrien started her search for Jesus there. She had been raised Catholic, and when she received a tract from this church at the age of 16 with the words "Do you really want to know who Jesus is?" (presumably with an invitation to an alpha course), she took it to her parents. She was not allowed to go, but it was because of this tract that she began attending evangelical churches in her early 20s and already living in Bruges, where she later accepted the Lord as her Savior. Now God is using this church again to send us from Belgium. Please pray for this fine small but faithful group of Christians: for wisdom, for encouragement and celebrate this beautiful development with them.
We hope this will encourage you too, in your local or cross-cultural mission work! We don't always see the results right away, but God is at work. He is truly in control!
A joined vision for Thailand
God at work in the Netherlands and Belgium for Southern Thailand
And from this church, we may welcome new members to the Belgian Home Support Team! Eline and Nico Slok are 58 and 63 years old respectively and originally come from a municipality in Veenendaal, the Netherlands. Nico has been the pastor of this church for almost 5 years now, but they have more than 20 years of experience in various municipalities in the Netherlands & Flanders.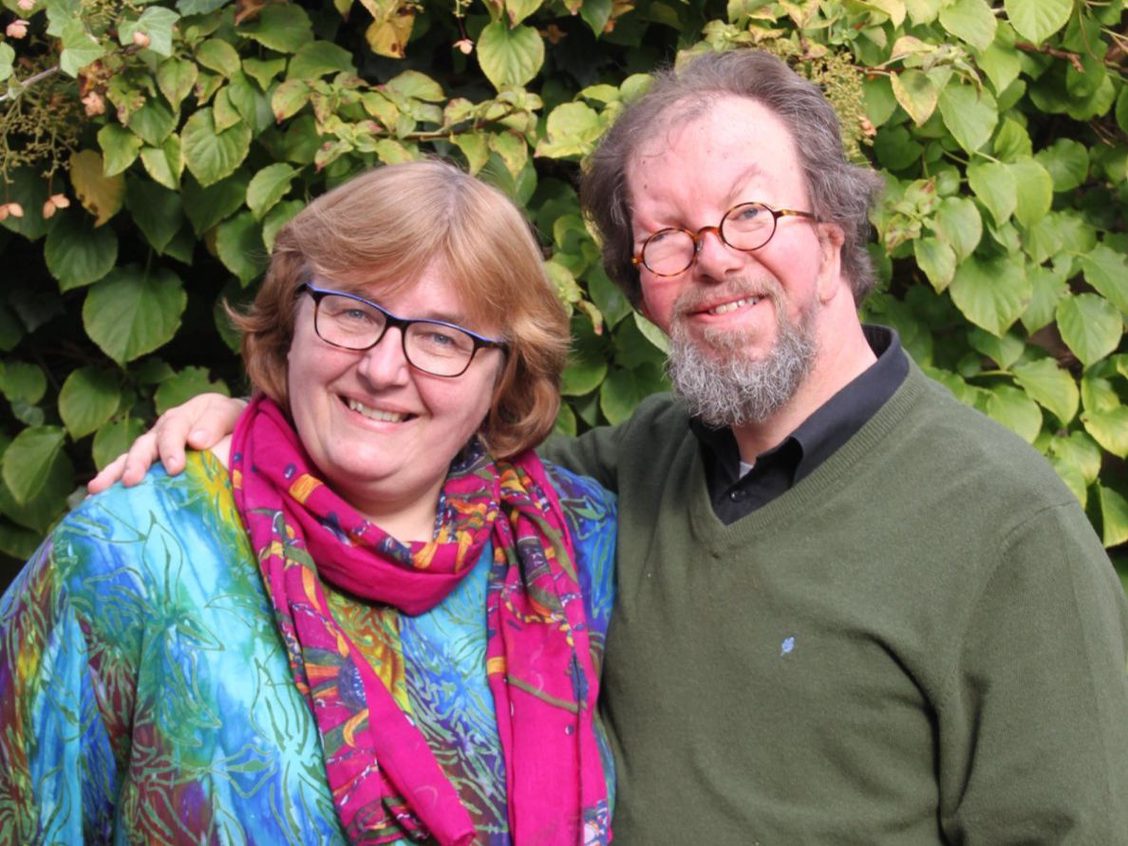 They share: "We want to be contacts for Jesse & Katrien in the TFT for their Belgian home church and for Flanders. Because we are missionaries to Belgium ourselves, we know from experience how important it is to have a base in the 'home church' because without that base it is a lonely battle. Moreover, we have a 'practical view' of what is needed in certain situations. We know how the love of God and the guidance of the Holy Spirit make Jesus visible to everyone we meet, even when mission ministry is sometimes difficult. In addition, Eline's niece (Jolinda van Dorp) and her husband Arend were more than 30 years missionaries in Thailand with OMF.
Double Trouble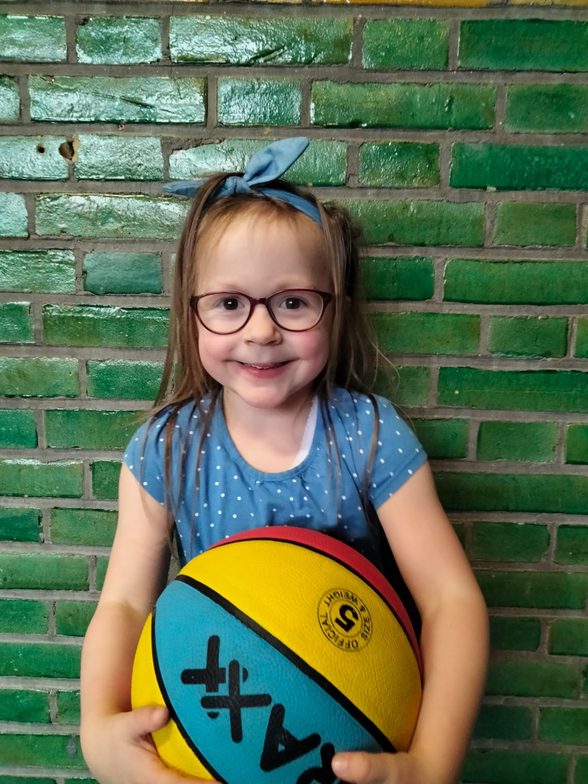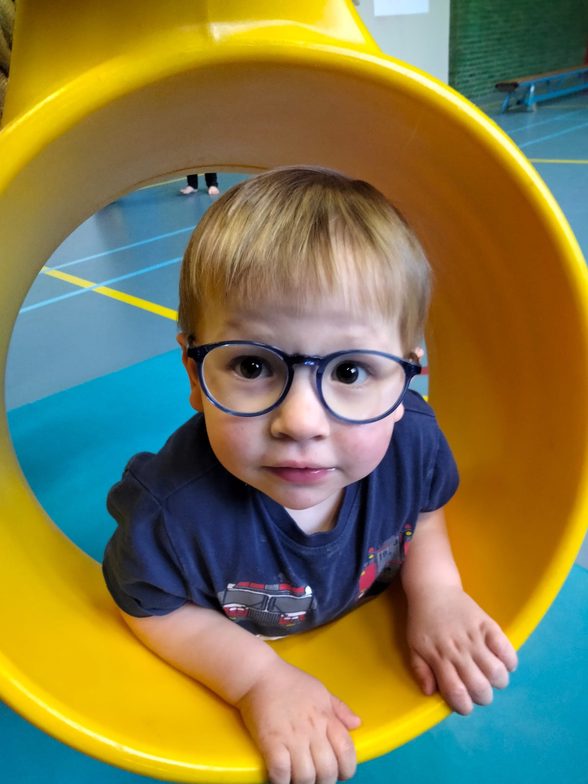 Our two bursting with energy kids are getting better and better at focusing for a while: Hannah really likes working with the bead pegboard, playing memory or just crafting for an hour. Judah especially likes cutting (mostly paper, haha) and playing a snail pace race (board game). But they prefer to be active: They love to play outside, rain or shine. Fortunately, we also have kindergarten gym on Thursdays in our area, which they enjoy immensely. Hanging in the ropes, climbling, completing circuits and finally playing tag. Just get all the energy out! It makes both kids and parents happy 🙂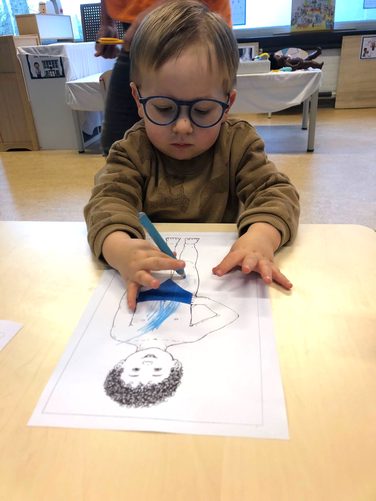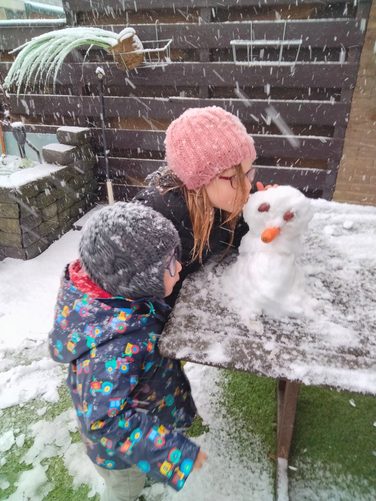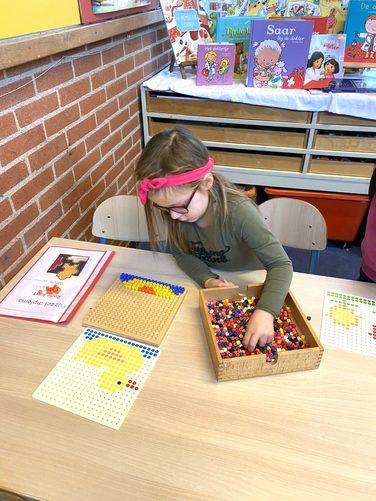 Pack Up & Go: One month till the deadline!
Timeline Pack Up & Go!
The deadlines for our departure early July 2023 are late April and this is fast approaching. Would you please pray with us that we, together with our partners, may achieve this goal? Afterwards we will mainly be preparing practically. If we meet the deadlines, we will be happy to provide you with an overview.
Financial update: In expectation of God
By the end of April 2023, 90% of the budget must be covered to be able to leave by the beginning of July 2023. We therefore still have a shortfall of 18% to meet this deadline. We have faith that if God wants us to meet this deadline, He will provide.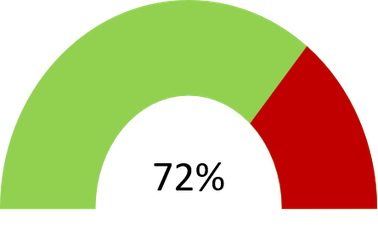 Do you also want to become a partner in this story and help us share the gospel in the South of Thailand? At the bottom ofthis email you can find the different options to contribute. Did you know that 60 euros per month already covers 1 full percent? If you intend to do this (or increase your current support), it is important to indicate this to the treasurer of the HST (penningmeester@tftroobol.nl) so that this can be counted in the percentage.
Planning Partner Development
These plans might be a bit far for you, but you are never too far away to pray for us and these events to share about the need of christian workers in Thailand 🙂 We still wanted to give you an overview of what's happening in The Netherlands and Belgium. Please do join us if you are around or on Zoomland!
Tasty chocolate and a bike ride
In the run-up to Easter, delicious chocolate will be sold, and on April 1st the HST is organizing a nice bike ride. We are looking forward to it!
Jesse, members of our HST and hopefully more people will be cycling from our sending church to the Thai Buddhist Temple in nearby (about 30 km) on April 1st. You can sponsor them by km or for the entire ride to support our mission to Thailand.
Please get in touch if this is something God is moving you for!
(verlof@tftroobol.nl)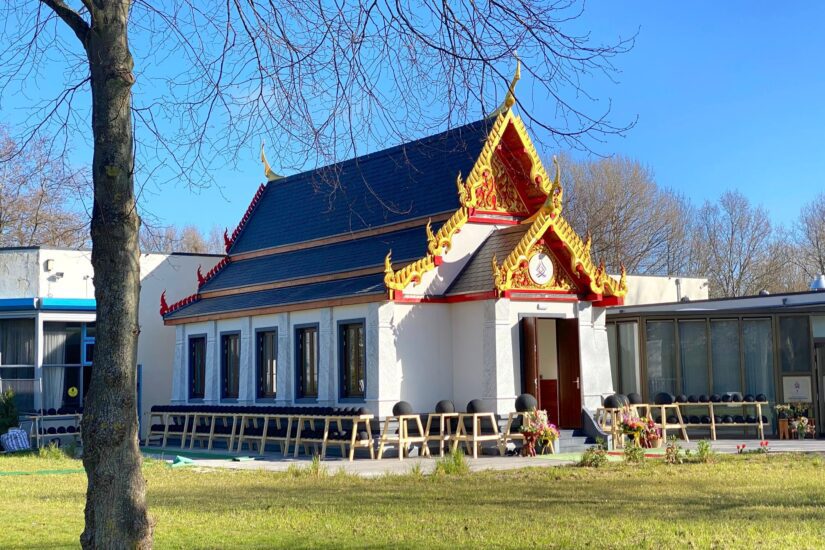 Ongoing opportunities
We would like to share with you personally about how God is at work in our lives and our plans for Thailand. Whether online or in person, we love to meet with you. We just enjoy sharing and it gives you the opportunity to ask all your questions.
We love to make time for you!
Praise and prayer
We praise the Lord
For knowing God and finding rest in Him.
For the good health of our family.
For a blessed easter egg sell and prospect of a nice bike ride.
For the VEG Zwijnaarde, now co-sending church from Belgium.
For the steady increase in the budget coverage rate.
Would you please pray
For a successful visa application and approval.
For new people who want to help practically and be part of the Home Support Team.
For more individual partners and churches who want to journey with us.