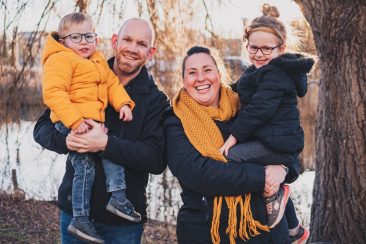 " 'Not by might nor by power, but by My Spirit,' Says the Lord of hosts. " ( Zechariah 4:6 )
Be still, and let God
Yes, we have reached the point: we feel completely ready, ready to go, ready to 'do' something. From our calling experience during our trip to Thailand in 2017, seeking God's will for our family afterwards, becoming missionary candidates with OMF in 2018, going on a vision journey with them in 2019, both completing our Intercultural and Bible Studies training by studying two years at All Nations Christian College in 2020-2022, continuing to work on expanding our support network since graduating, we feel God moving our hearts, really getting us mentally ready to go. We still talk to many friends, and thoroughly enjoyed a very successful Road to Thailand evening where we got to share more about God's work in Thailand. But the first box for Thailand has also been packed (with some Sinterklaas presents for the children and some Christmas items that are dear to us), and the practical side of leaving is becoming more and more concrete. And during this process, we feel that God is saying, 'You've been working hard on your support network these last few months, just be quiet now, and expect it from me. Let My Spirit do the work of what you have sown in recent years." Just as in nature we are currently able to see the budding of spring after a winter period of rest, so we are able to see God's work bear fruit through the growth of our support network.

The widow's offering
On January 28th we had a Meet, Greet & Eat at our home church in Zaandam. We may look back on a blessed evening with delicious food, where we were able to share about how God is working in Thailand, calling us to help and our response to it. There was laughter and prayers, all to the glory of God. Also something special happened during the evening. The daughter of the chef, who took care of the catering, came to us and gave us five euros. This twelve-year-old girl had earned the money. She decided not to spend it on anything fun, but wanted to help support our mission.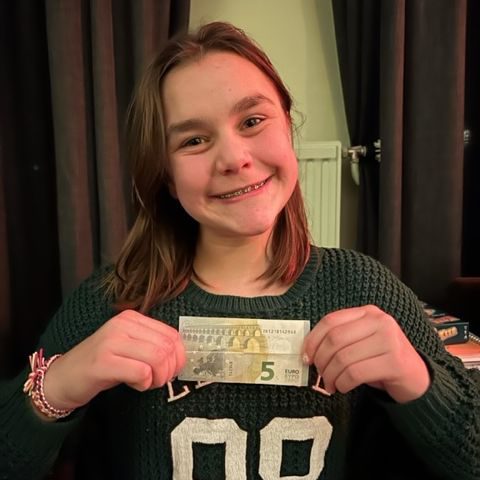 It reminded us of the widow's offering (Mark 12:41-43). So many people give of their abundance, but this girl, like the widow, gave all she had. We are grateful for it, as we are grateful for all gifts, large and small, that will enable us in Thailand to help others.
A glimpse on Thailand
God at work in Southern Thailand
This time, Lee-anne Hill (in the blue shirt in the photo) shares about one of the ways the OMF team in Southern Thailand connects with young people. They reach the local youth through Adventure Camps with outdoor activities. The gospel is shared during the group sessions as well as during sports such as rock climbing, abseiling and kayaking.
After Lee-anne invited two young people she already knew prior to this Adventure Camp in October, a total of four young people from her neighborhood attended. After camp, she visited these young people to see if they might be interested in attending a youth group. They seemed enthusiastic, so she started the group in November, which currently consists of three former campers and two from the area who already came. Two of these young people come from Christian families and others have Christian relatives.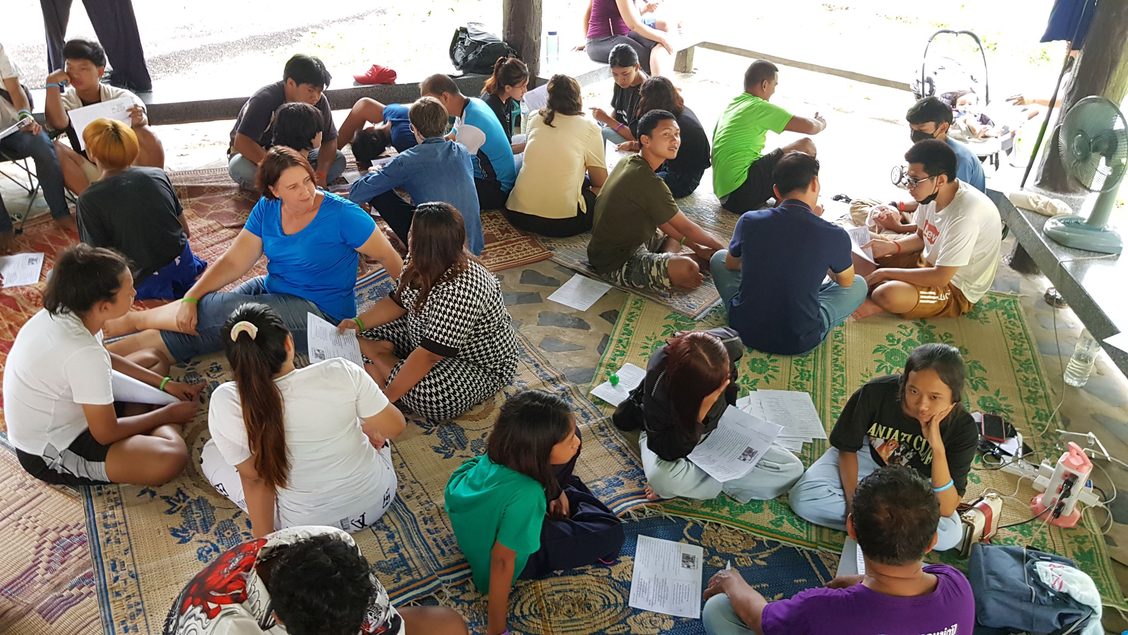 They are currently working through the youth alpha course together and the youth continues to attend regularly. Praise the Lord! They are all looking forward to the next camp and know friends who want to come as well.
Please pray that God will continue to bless them on this youth work. Pray that these young people may grow in faith and knowledge of the Lord and that they may be saved. Also pray that new young people may be added. Please also pray for Lee-anne: for wisdom, that she can lead the group appropriately, for love for this beautiful group of people.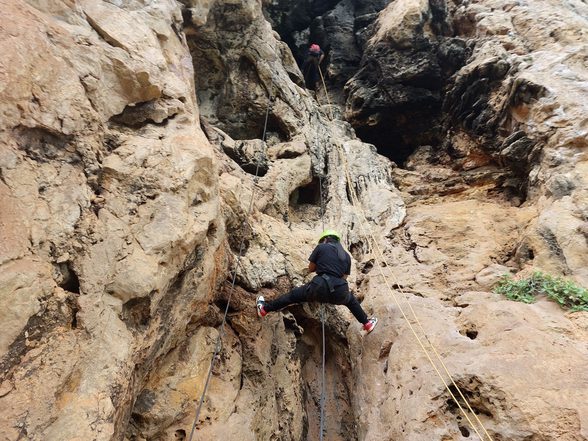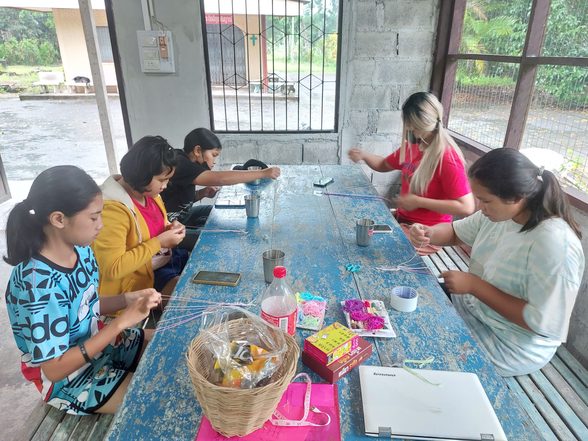 Double Trouble
Since the Christmas holidays, Hannah is free from school on Tuesdays. The class became too large and this measure was proposed by the school to continue to guarantee the quality of education. We weren't sure how Hannah would react to the change in week structure, but so far she's enjoying the extra day off, just asking to play at home with Judah, not to plan anything. It is a wise lesson that we can learn from our children: A little rest after an often busy weekend and school on Monday because Tuesday is now a recharging day!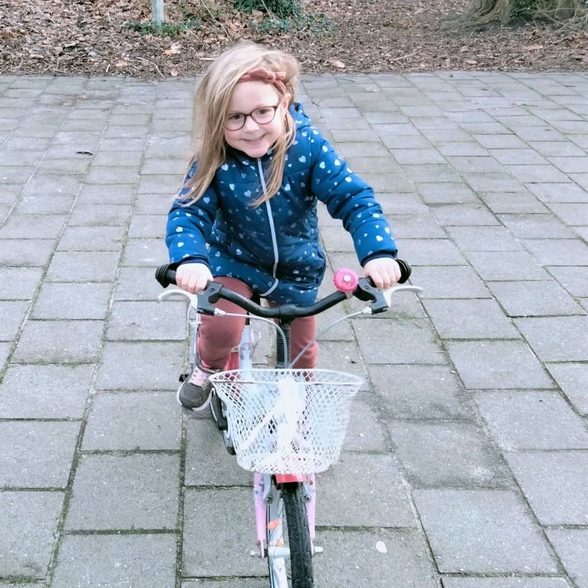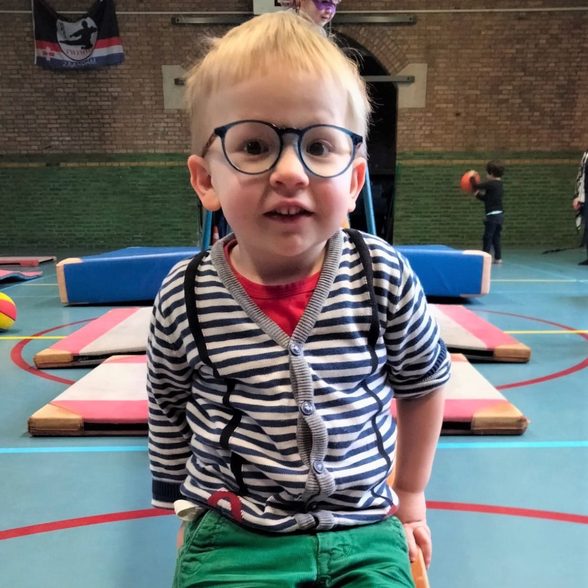 We have decided to homeschool the children for the first year, in combination with the daycare at the language school. We believe this transition will be tough enough for them. Please join us in praying for a good transition time. For the following years, our preference remains having the support of a teacher. Is this something you (or someone in your network) would like to pray about?

Pack Up & Go: Two months till the deadline!
Timeline Pack Up & Go!
The deadlines for our departure early July 2023 are late April and this is fast approaching. Will you join us in praying that we, together with our supporters, may achieve this goal?
Our HomeSupportTeam can use your help!
Interested to hear what this is about?
Roobols.tothailand@gmail.com
Financial update: In full expectation of God
Meanwhile, 61% of our budget has been pledged. This includes 831 euros yield from the Road to Thailand evening. By the end of April 2023, 90% must be covered in order to be able to leave by the beginning of July 2023.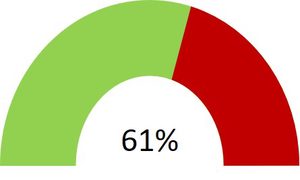 Do you also want to become a partner in this story and help us share the gospel in the South of Thailand? At the bottom of this email you can find the different options to contribute. If you intend to do this (or increase your current support), it is important to indicate this to the treasurer of the TFT (penningmeester@tftroobol.nl) so that this can be counted in the percentage. All current offerings go directly to our work in Thailand.
Planning Partner Development
These plans might be a bit far for you, but you are never too far away to pray for us and these events to share about the need of christian workers in Thailand 🙂 We still wanted to give you an overview of what's happening in The Netherlands and Belgium. Please do join us if you are around or on Zoomland!
Tasty chocolate and a nice bike ride
In the run-up to Easter, delicious chocolate will be sold, and on April 1st the HST is organizing a nice bike ride. We are looking forward to it!
Ongoing opportunities
Visiting churches
On Sundays we like to visit your church to share more about mission and our plans. There are still some churches planned, but we also have quite a few places available. Do not hesitate to ask us for this; did you know that Jesse is happy to do the preaching when we visit, if your church would request that.
Coffee, coffee and more coffee
We would like to share with you personally about how God is at work in our lives and our plans for Thailand, during a chat with a nice cup of coffee (or tea 🙂 )? We love to catch up and it gives you the opportunity to ask all your questions. We love to make time for you!
Praise and Prayer
Praise the Lord
For knowing God and finding rest in Him.
For the good health of our family.
For a blessed Road to thailand evening.
For the new Tuesday=Recharge Day.
For the steady increase in the budget coverage rate.
Please pray for
For a successful visa application and approval.
For new people who want to help practically and be part of the Home Support Team.
For more individual partners and churches who want to journey with us.