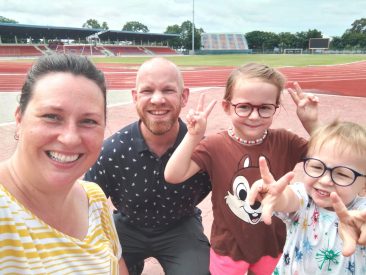 You are the salt of the earth; but if the salt loses its flavor, how shall it be seasoned? It is then good for nothing but to be thrown out and trampled underfoot by men. You are the light of the world. A city that is set on a hill cannot be hidden. Nor do they light a lamp and put it under a basket, but on a lampstand, and it gives light to all who are in the house. Let your light so shine before men, that they may see your good works and glorify your Father in heaven.
– Matthew 5:13-16
Confused, broken
Confused, is how we felt during our first month, in which we started language and cultural learning, getting your papers and visas in order. We just feel awkward when we notice that our neighbors and the market vendors do not understand us as well as we had hoped (we tried so hard). We are eager to learn when there is another lesson in which a different aspect of Thai culture is taught. Our last lesson was about what a Thai family looks like: a very experienced missionary explains, there is a testimony from a Thai single mother, and there is time for Q&A. But what remains, is the enormous brokenness: Brokenness within families, brokenness across generations, brokenness without hope of recovery from God, who heals the brokenhearted, and binds up their wounds (after Psalm 147:3).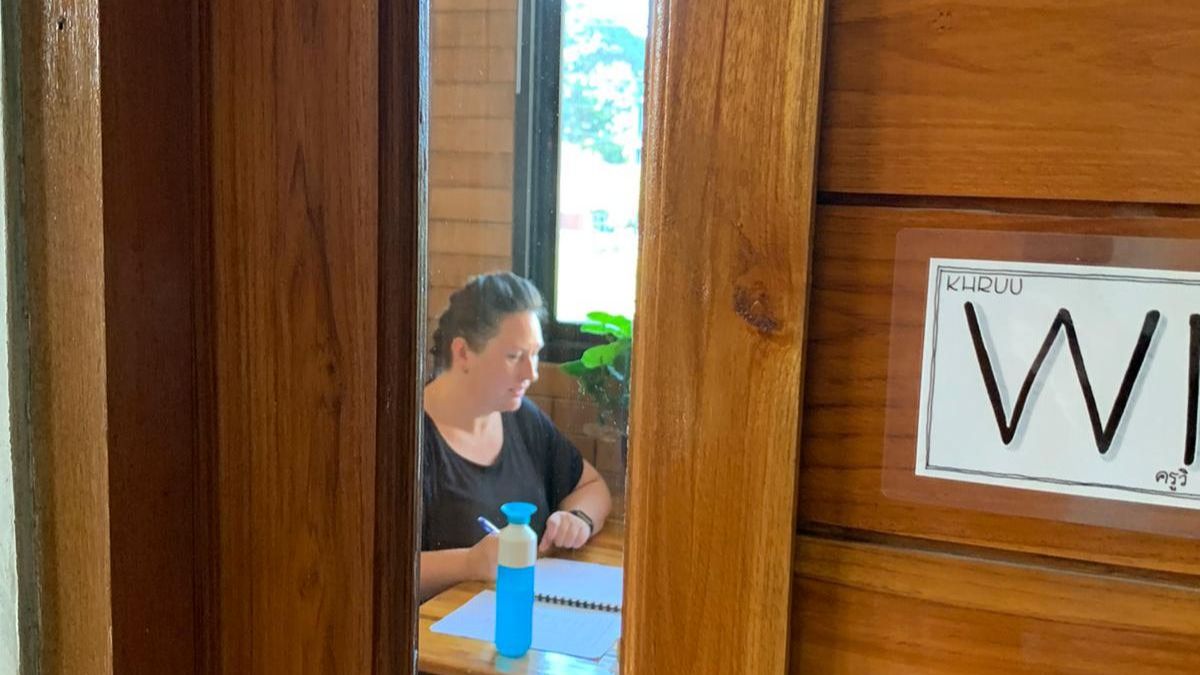 From feeling powerlessness to seeing God at work
And there you are, after years of preparation: ready to serve but you don't know how. We pray for the Thai people, try to chat with the neighbors, bring them fruit or a drawing from the children. But you want to make real contact, genuinly show Jesus. We wonder which way is suitable and we pray for opportunities in this first year.
And then suddenly, one morning, there is loud shouting in the street. Usually there is just a lot of traffic. Thai people generally speak very softly, so shouting like this caught our attention. A couple had an argument in the street, a heated (physically abusive) argument.
When Jesse rushed outside, other neighbors called the police. Just as the broom fell from the woman's hands (defending herself from her husband), Jesse stood next to her, causing the man to take a few steps back. He was clearly drunk (Jesse often sees very drunk people 'going back' home when he goes for a run in the morning) and was hitting hard, very hard. After the man stopped, the police were already on the scene. They took the man away; the woman came to us later. She thanked us, in more words than we could understand.
During the lessons, the statistics about orphans, missing generations and domestic violence seem high. But suddenly reality was right in front of our noses (or our house). Reality makes us pray more often, study harder, manage our family better. It ensures that we take our task here seriously, and it makes us grateful: grateful for (God's guidance for) our family and that God is using us in this way, to currently, in a phase where it feels like you don't have much to do with church planting, being His light, just by standing next to a neighbor.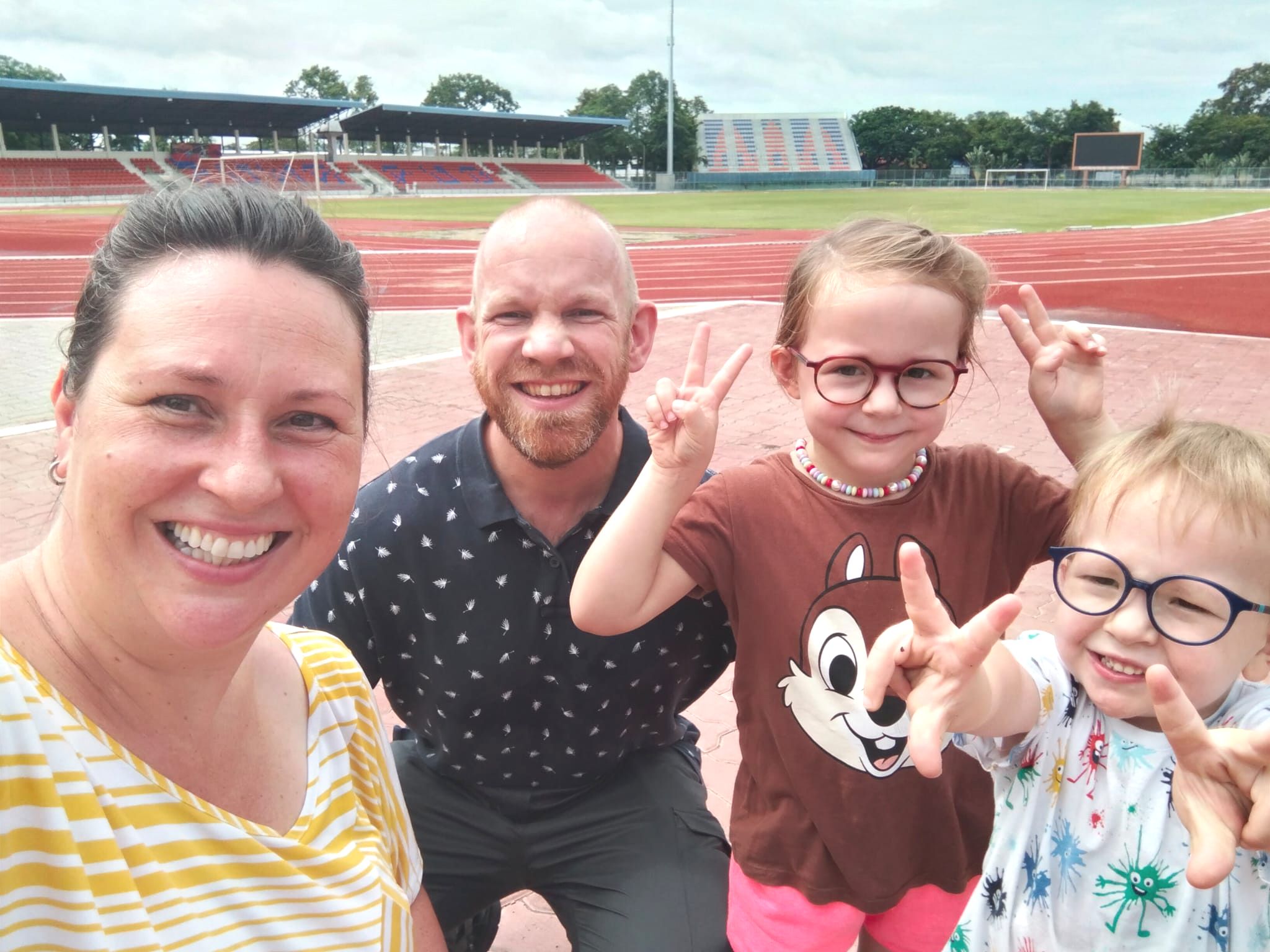 (The photo above was taken at the sports field a few minutes from our house. Jesse goes running there and we go to the playground with the children.)
Double Trouble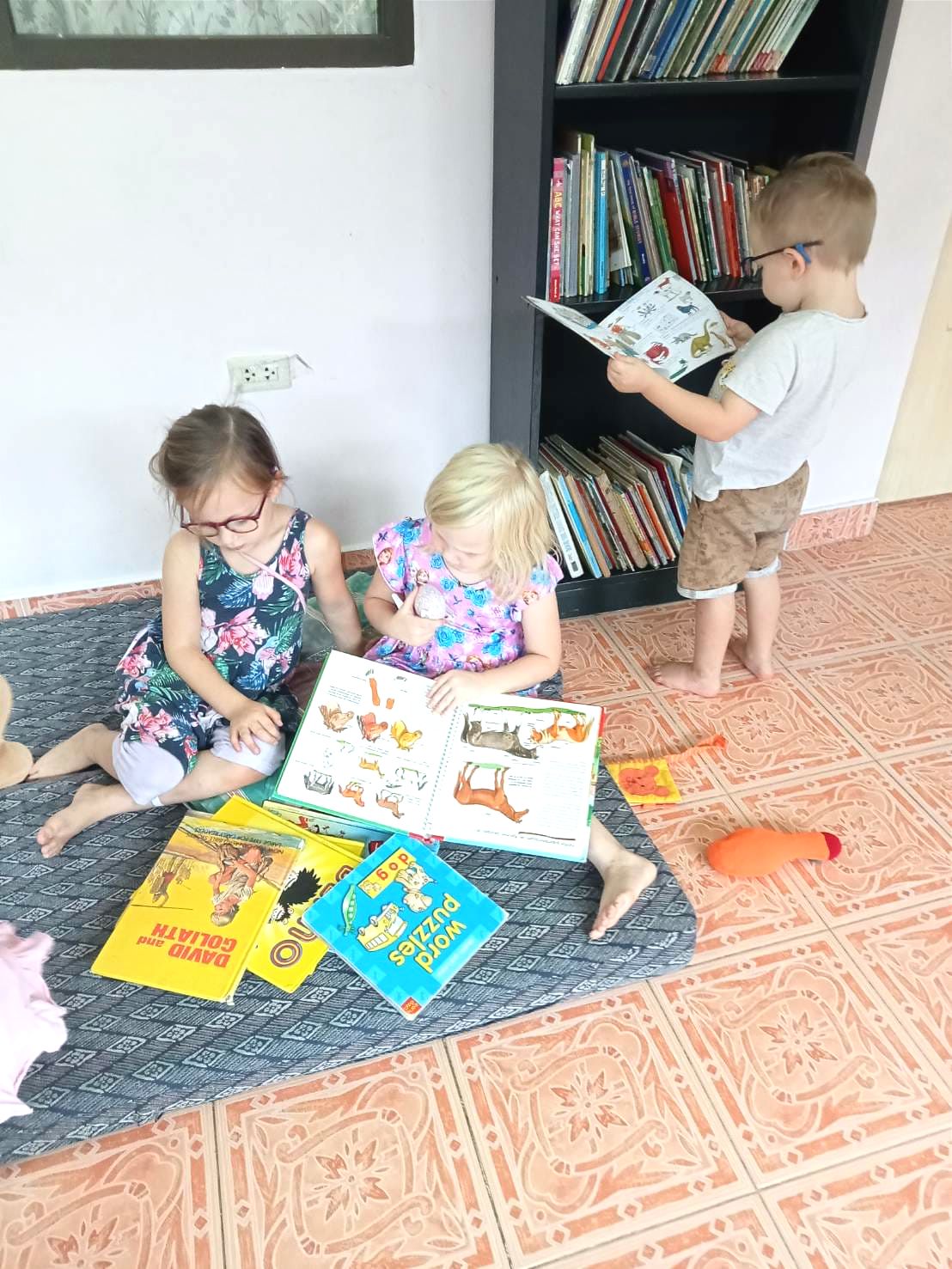 The children miss the Netherlands, especially their friends and their room in the 'number 7 house', the house where we were abel to live last year. But they are also very happy with their new friends, both at daycare and in church (more about that in the next newsletter). They like to play and ask to do 'school' every day. What a blessing!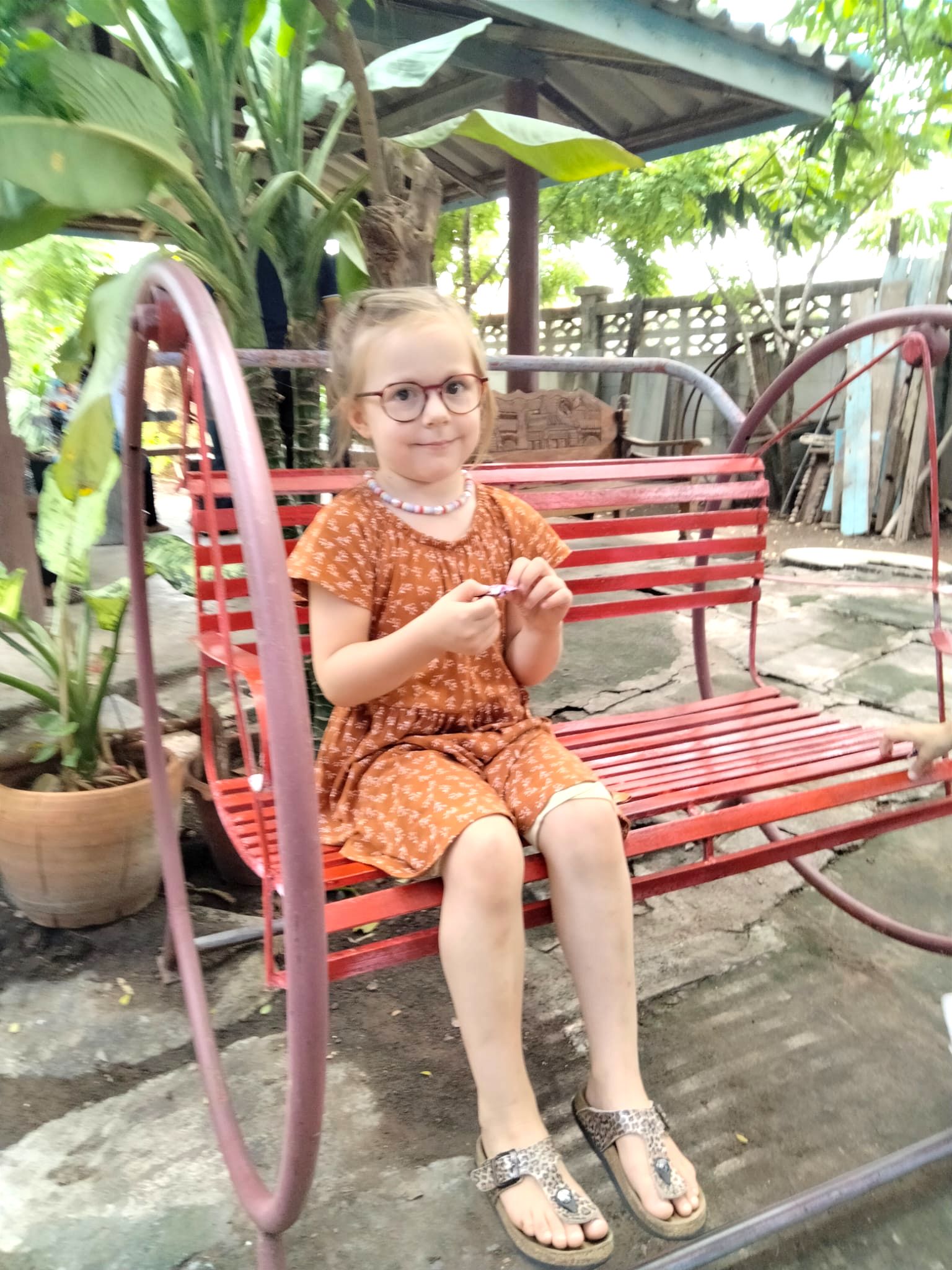 Praise and Prayer
We praise the Lord
For good contact with the neighbors.
For friends around us, both here and at home.
For a good first contact with the church that we visit this year.
For the good health of our family.
For collecting Jesse's (Religious Affairs) visa (validity 1 year)! The dependency visas of Katrien and the children have also been collected (initially valid for 3 months; after Jesse has his work permit, it will be adjusted).
Would you please pray for?
For a work permit for Jesse and a successful extension of the dependency visas.
For a new chairman (NL) and practical helpers (BE) for the Home Support Team.
For more individual partners and churches who want to work with us so that we can achieve 100% budget coverage (monthly deficit of 400 euros).
For settling into our new home and Thai culture. Please also pray for our street, our neighbors, that they may come to know our Lord.
For attention to God and each other in our family, and to our marriage in these demanding times.