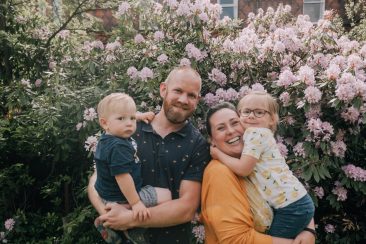 This newsletter
A new newsletter! Would you like to read how we landed in the Netherlands? What our days currently look like? Or what the planning until our departure to Thailand looks like? Or are you looking forward to an update on Hannah and Judah? You are in the right place!
"By faith Abraham obeyed when he was called to go out " (Hebrews 11:8)"
Settling in, for a while
At the end of August, we arrived, via Flanders, back in Zaandam from the UK. Jesse is enjoying his old job, while Katrien is developing as a home manager. The children were also allowed to get used to our new house and environment for this year and enjoy their new rooms and playgrounds nearby. In the meantime, we have also resumed partner development.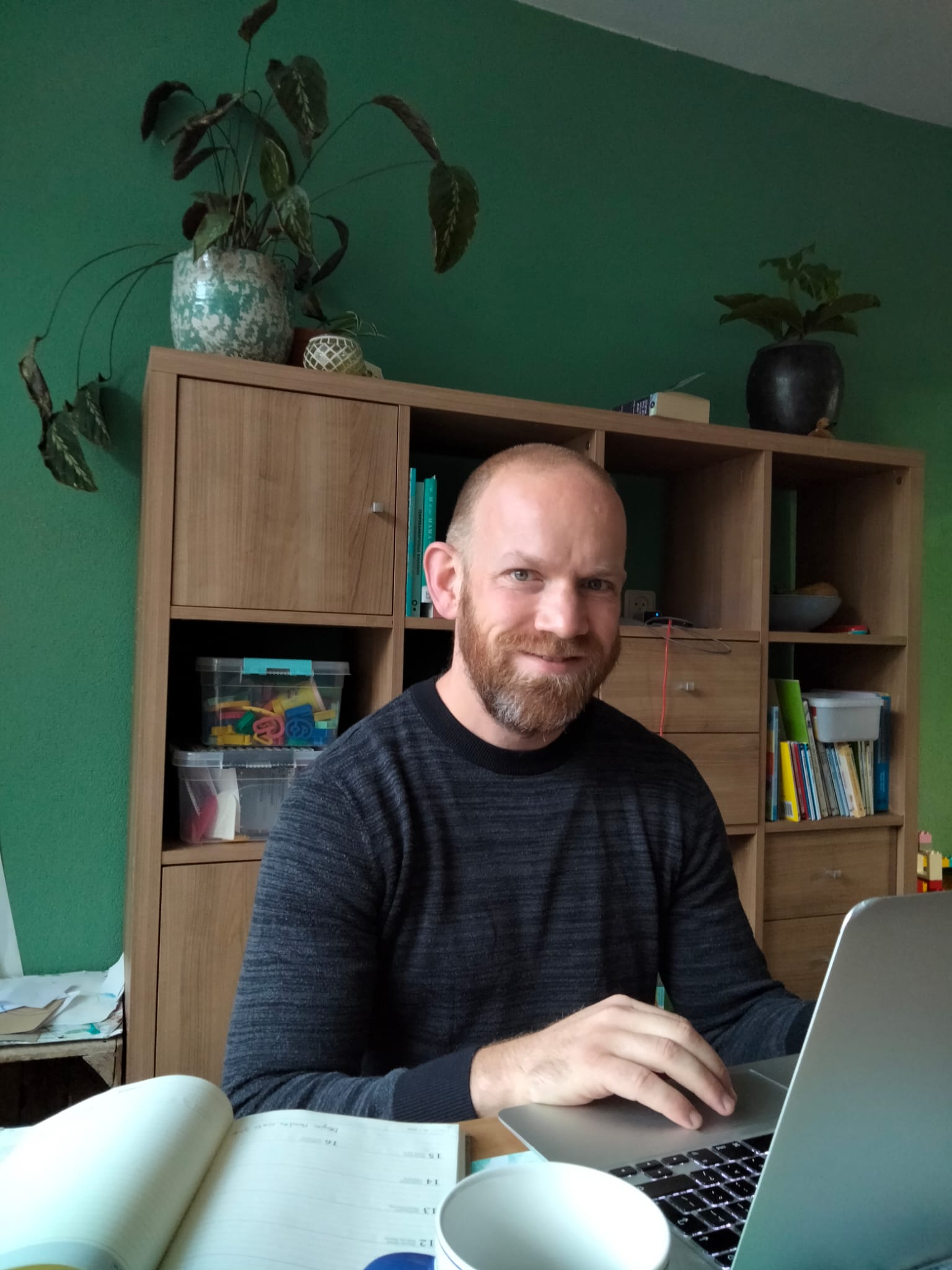 We enjoy sharing our future plans and witnessing God's guidance in this process. No, not everything is clear to us, but the Lord is there! We are guests in a different church almost every Sunday where we can tell about our plans and how God is at work. During the week we often meet with friends and acquaintances to catch up and share about mission. It is an intensive but encouraging period of mobilization across countries and denominations. Praise the Lord!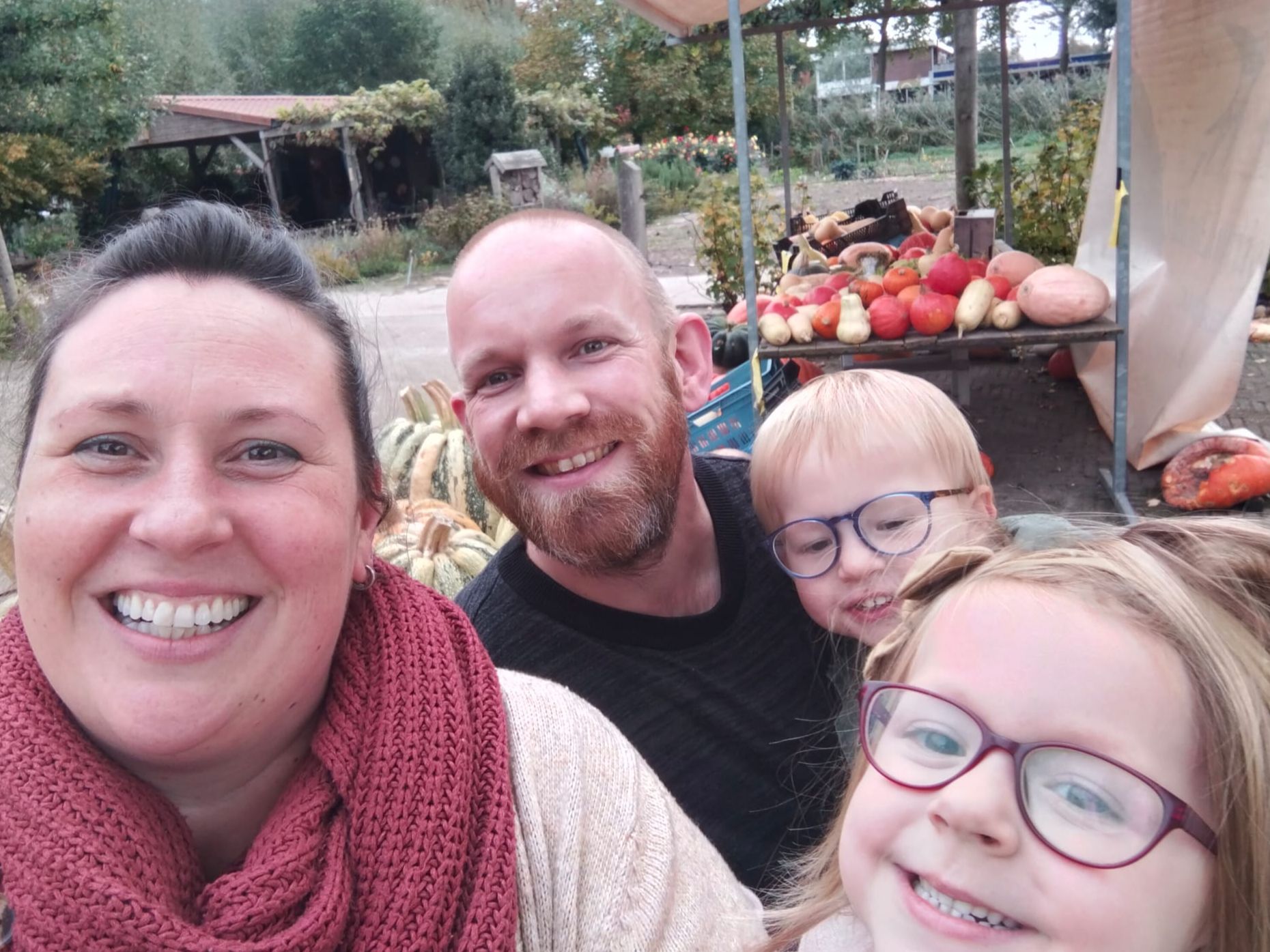 Six months until our deadline!

Timeline Pack Up & Go!
The next eight months will be devoted entirely to preparing and expanding our supporting network. We have just started our visa application so suddenly it is getting closer! The deadlines for our departure early July 2023 are at the end of April. So we still have six months to get it all done. That's why we call this our 'Pack Up & Go!' period, a period in which we can get together with our partners to participate in the spread of the gospel in Southern Thailand.
Our Home Support Team is looking for you!
Please pray that God may address people for this in NL and BE and that those people will also respond to this. We trust that God will add the right people for these different tasks: mainly chairing, secretarial and administrative tasks, mobilization and PR are yet to be filled in/again.
Roobols.tothailand@gmail.com
Financial update
Meanwhile, 40% of our budget has been committed! Very nice to see how God is blessing this work in Thailand, and that we can continue to expect everything from Him. By the end of April 2023, 90% must be covered to be able to leave by the beginning of July 2023.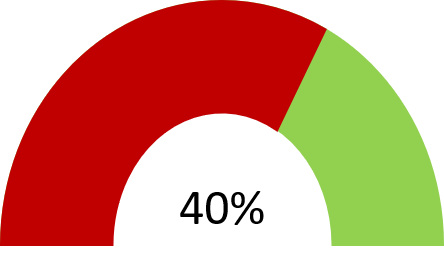 Would you also like to become a partner in this story and help us share the gospel in the South of Thailand? We need about 5900 euros per month for this. If 179 persons or families give 33 euros every month, we can already achieve this. Taking responsibility for a full percent yourself, with a (house) group or as a church, is possible for 60 euros per month!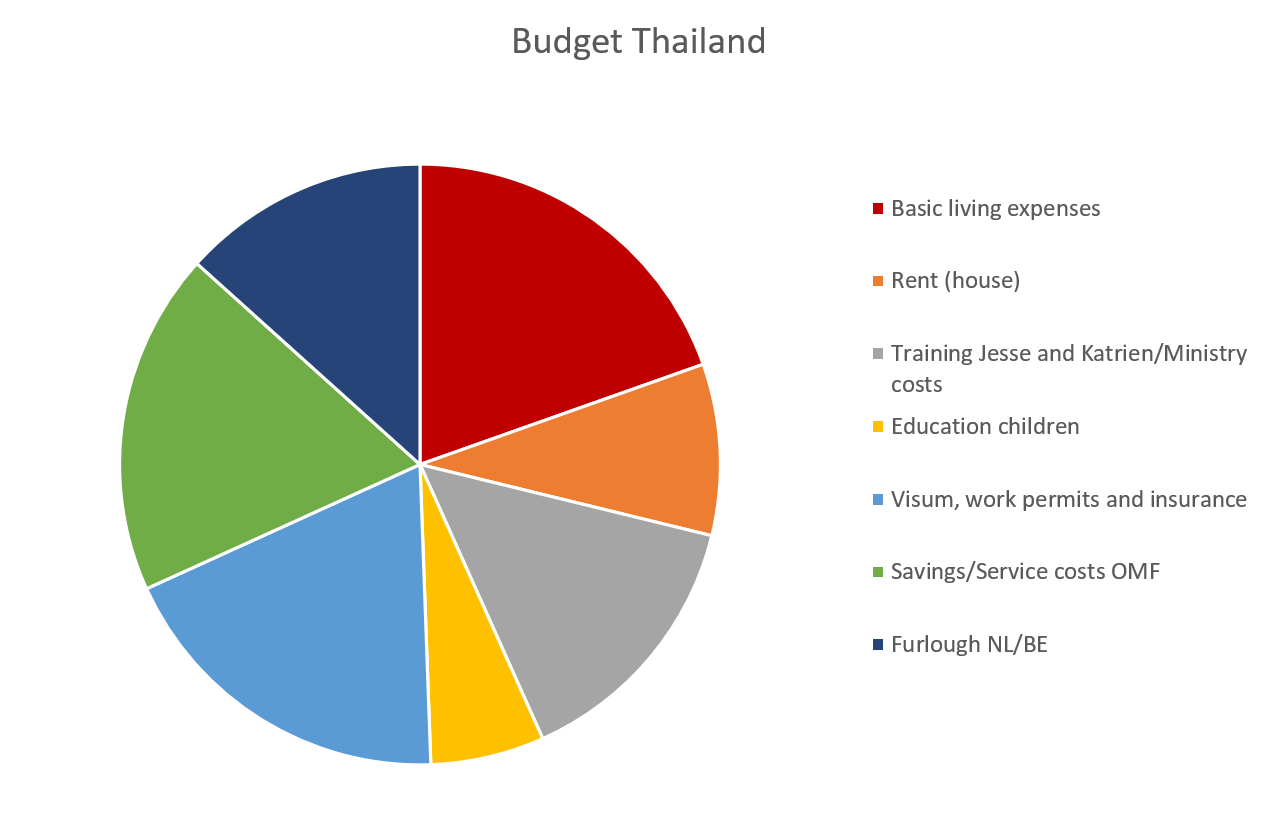 A glimpse on Thailand
God at work in South-Thailand
Last time we introduced the Chang family who is serving on the Walailak University in ThaSala, Nakhon Si Thammarat. This university has over 10,000 students and 2,000 staff. But only less than 20 known Christians (less than 0.2%) that they know of.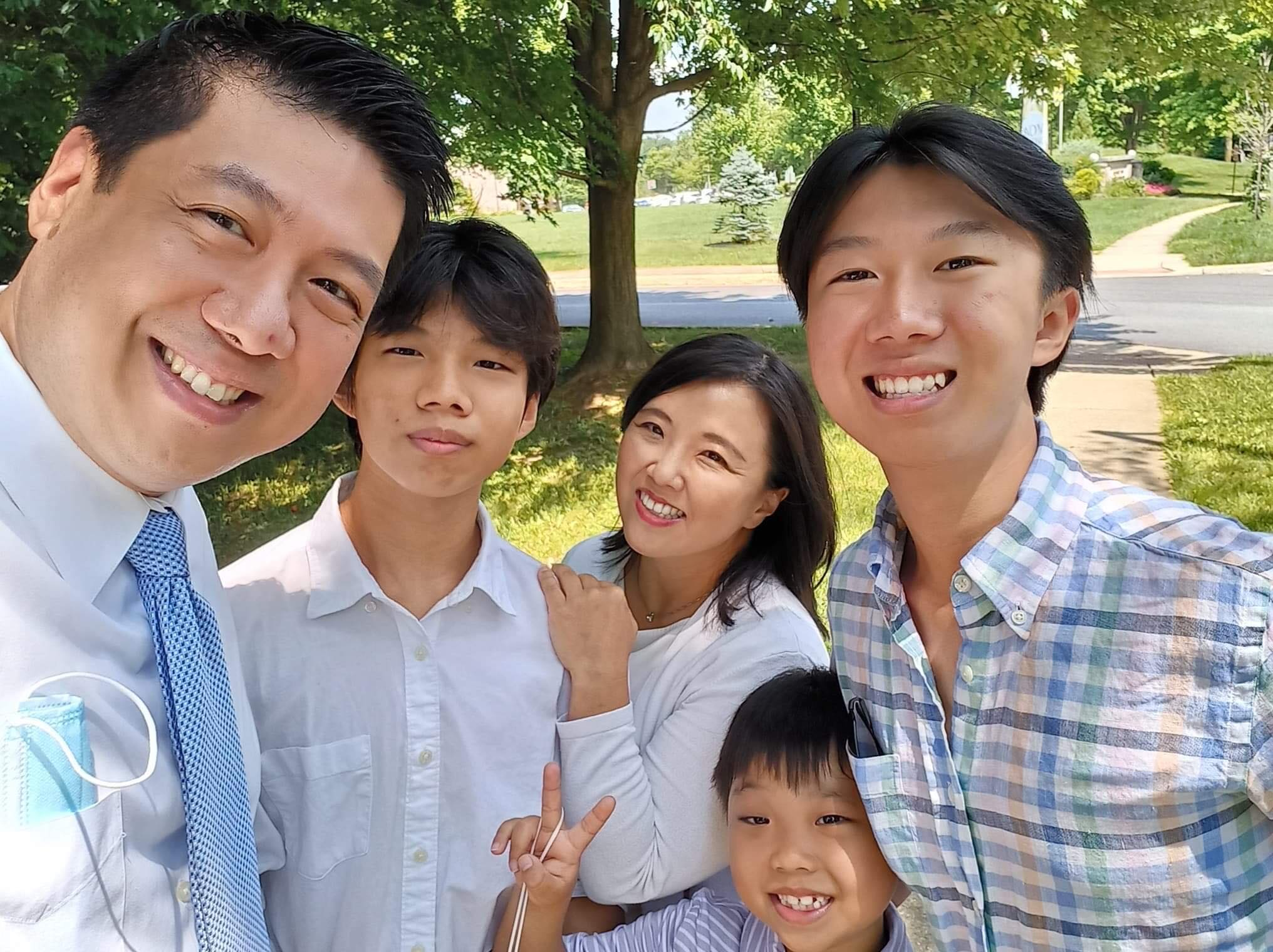 Please pray the gospel will reach throughout Walailak as well as all the universities in South Thailand. Please also pray for the local church they serve at, nearby the university. Recently there has been an increase in children attending church and Sunday School. Would you please pray that children will come regularly to this church and other churches across South Thailand so they will hear the Word of God?
Double Trouble
The children didn't only get used to the new house but also to going to school. Hannah goes every weekday until 2pm and Judah goes to toddler play until 12pm on Wednesdays and Thursdays. Saying goodbye in the morning is not always easy, but afterwards they have fun with their friends. They have even had there first playdates! Can you also see how brave Hannah is on her eye check?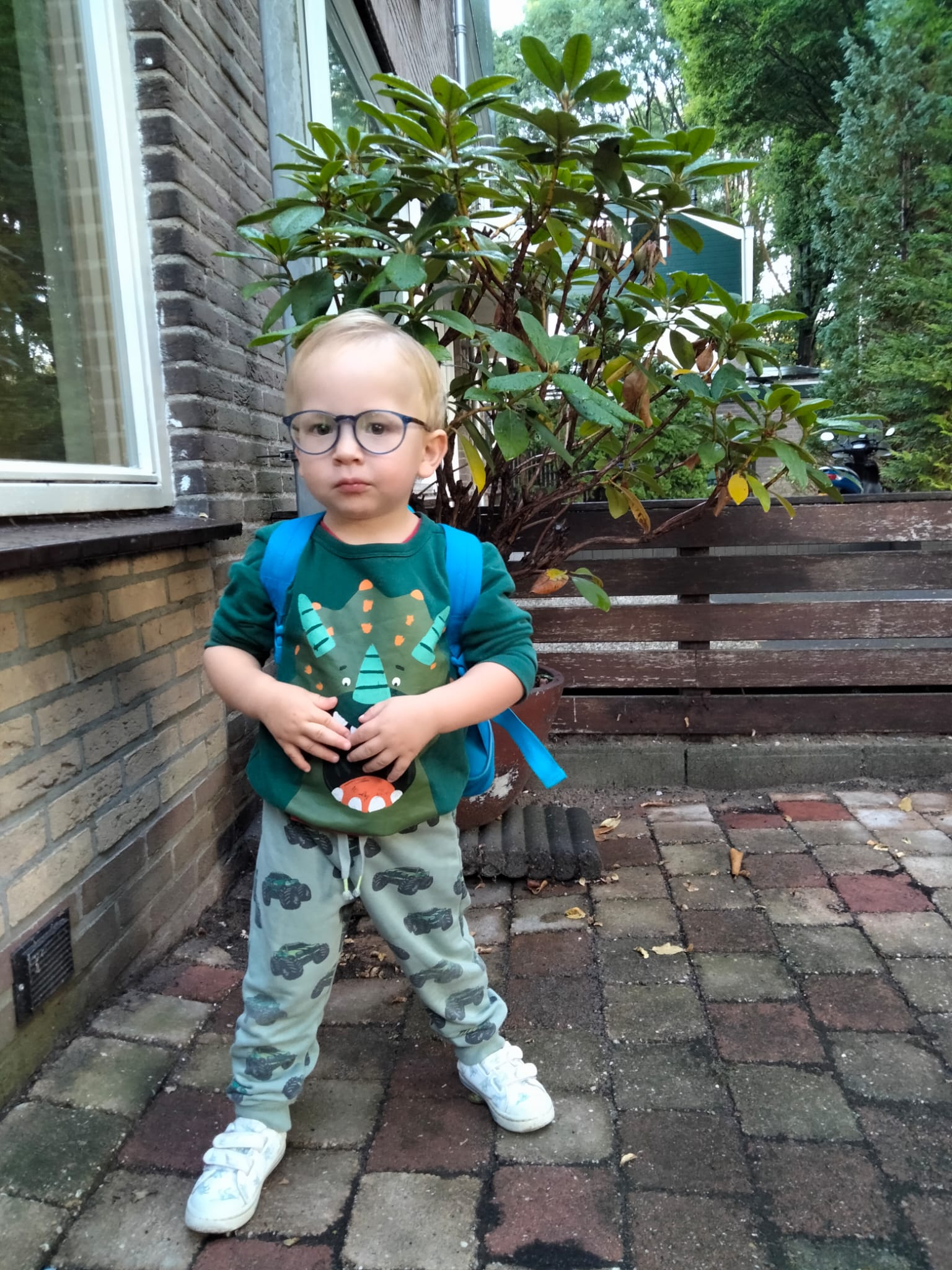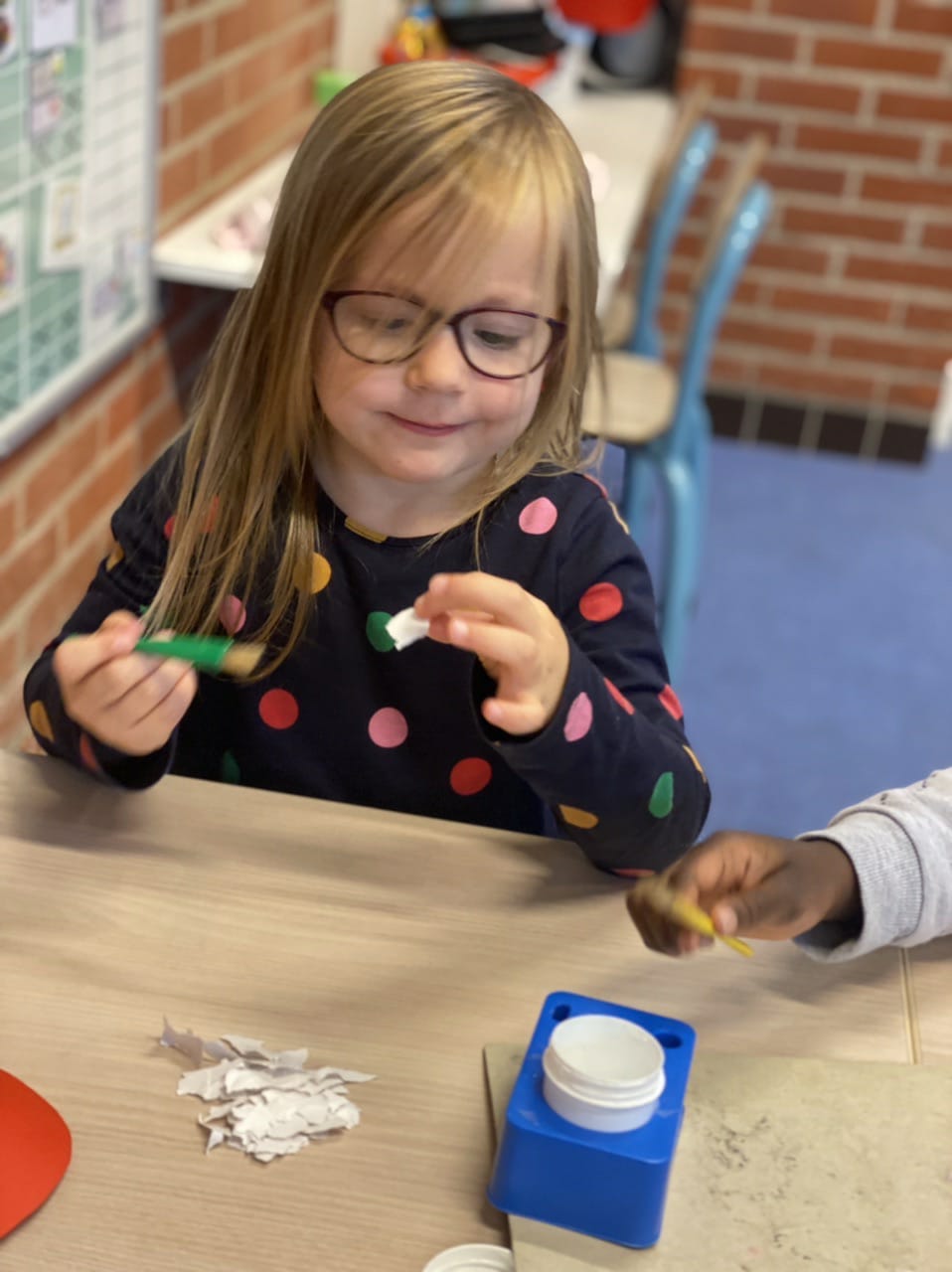 Partner Development Planning
Stroopwafel- and Sinterklaas Goodies Sale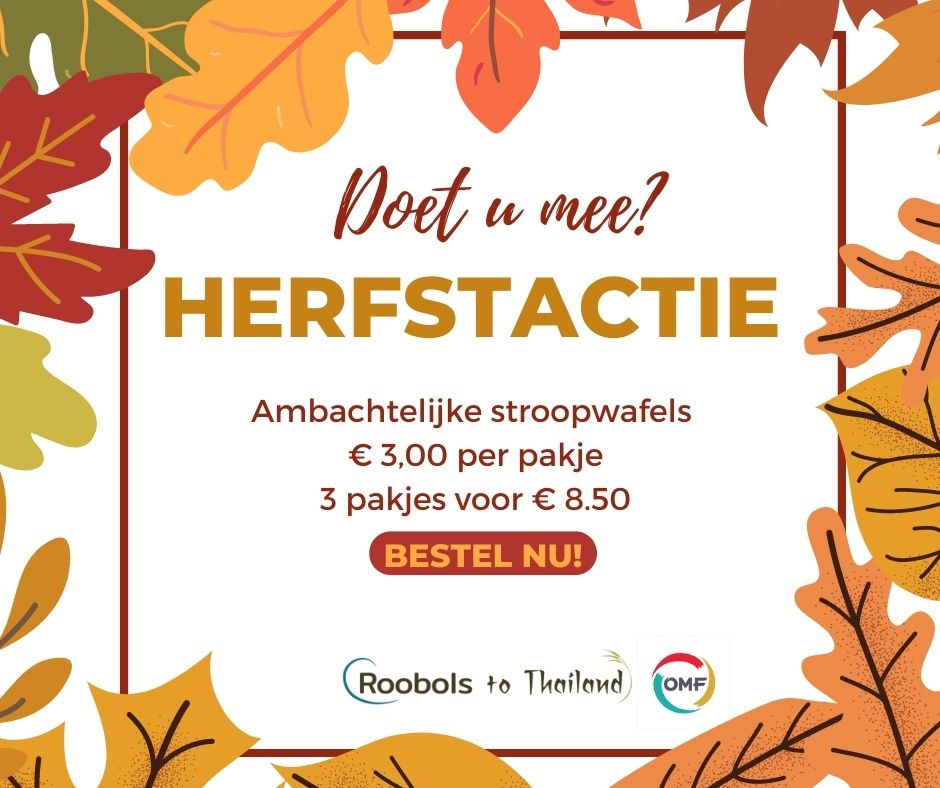 Warm Winter Nights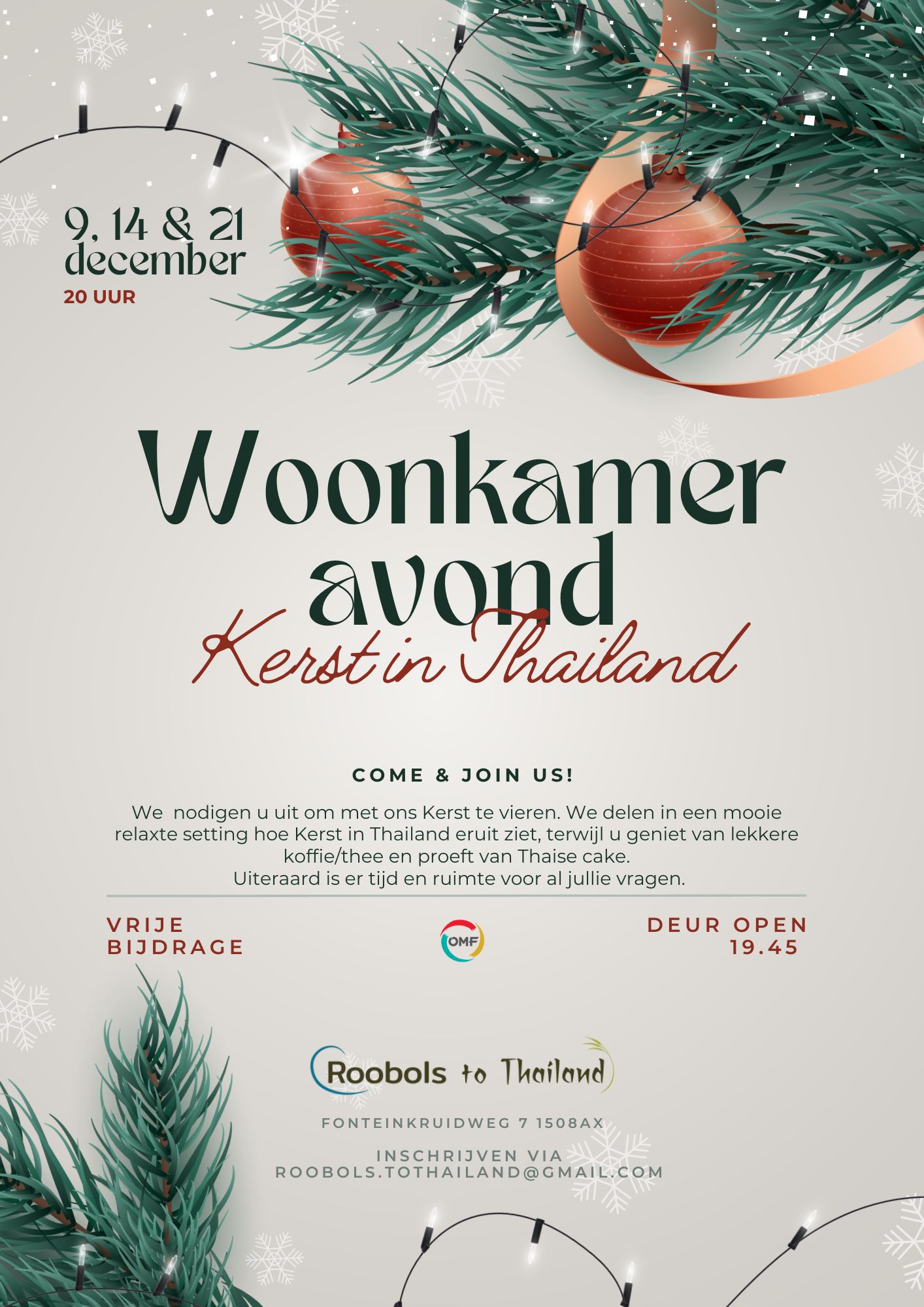 On the road to Thailand-night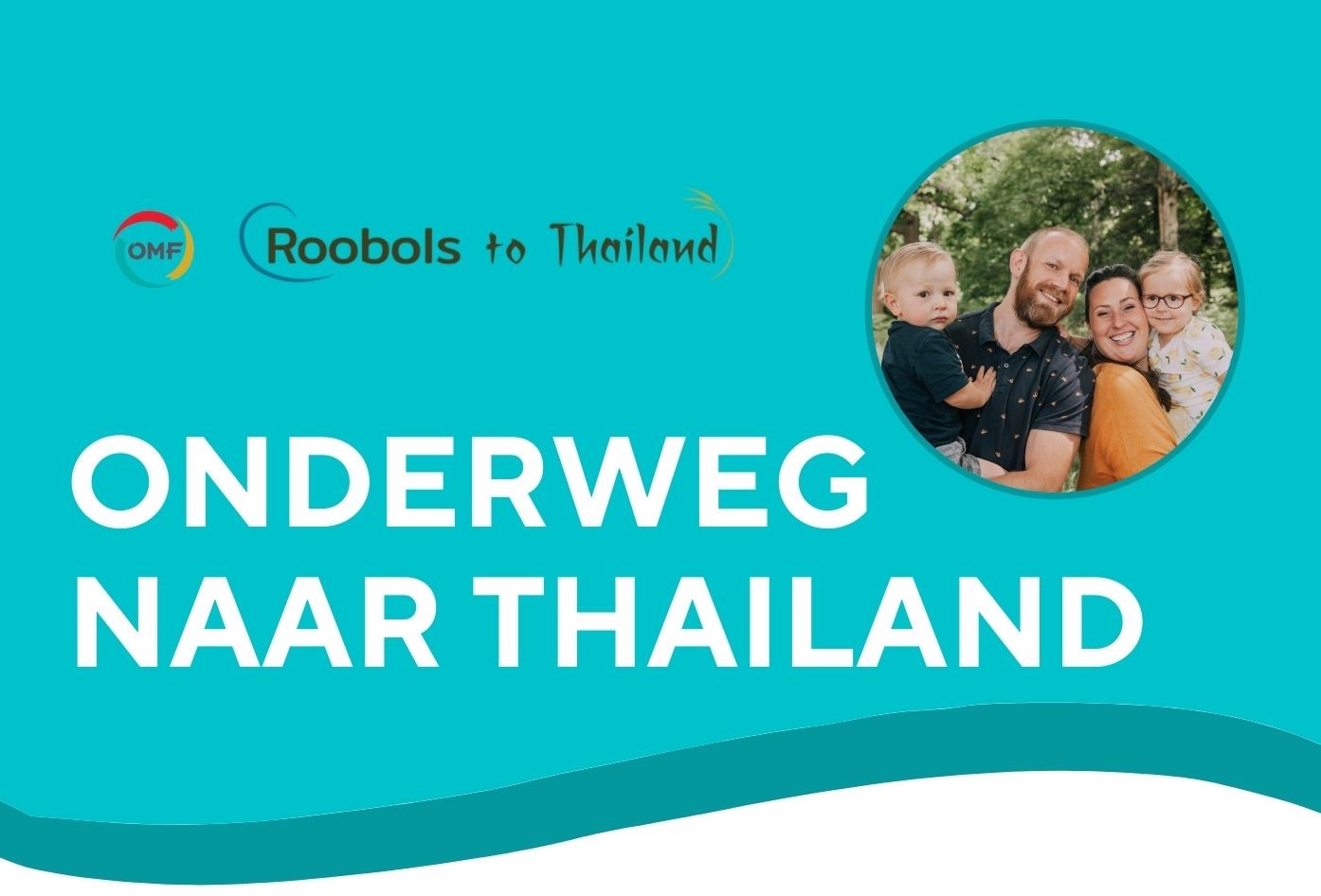 Visiting churches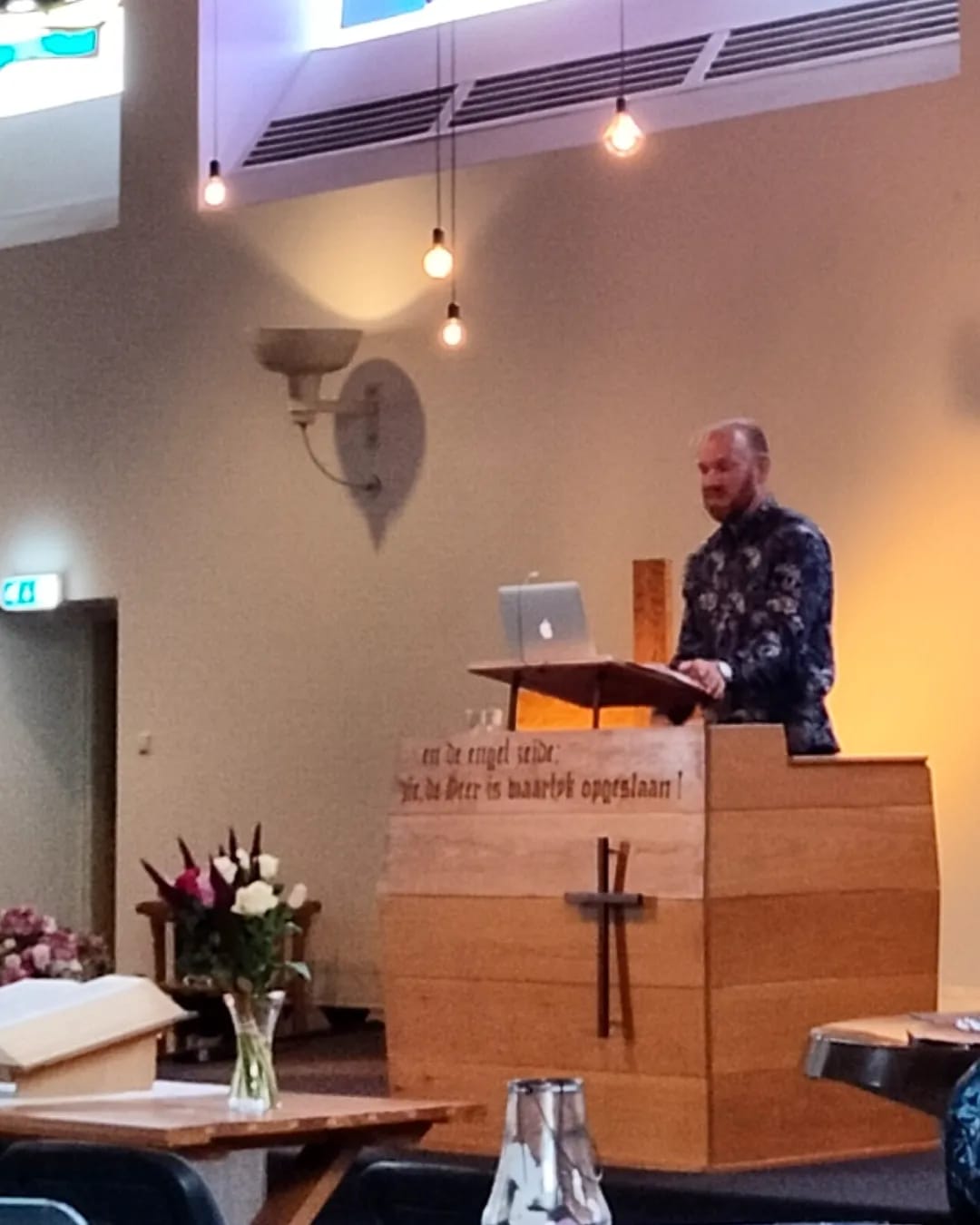 Coffee, coffee and more coffee
We would like to share with you personally about how God is at work in our lives and our plans for Thailand, during a chat with a nice cup of coffee (or tea 🙂 )? We love to catch up and it gives you the opportunity to ask all your questions.
Praise and Prayer
We praise the Lord
For a good transition to living in the Netherlands and going to school for the children.
For the good health of our family.
For a provident God: Jesse has a job and we have a house for next year. The coverage budget rate for Thailand is steadily increasing.
Would you please pray with us?
For encouragement during this intensive and sometimes exciting period. May God make people around us enthusiastic and that they also want to radiate this feeling.
For new people who want to help practically and want to be part of the home support team.
For more individual partners and churches who want to partner with us.